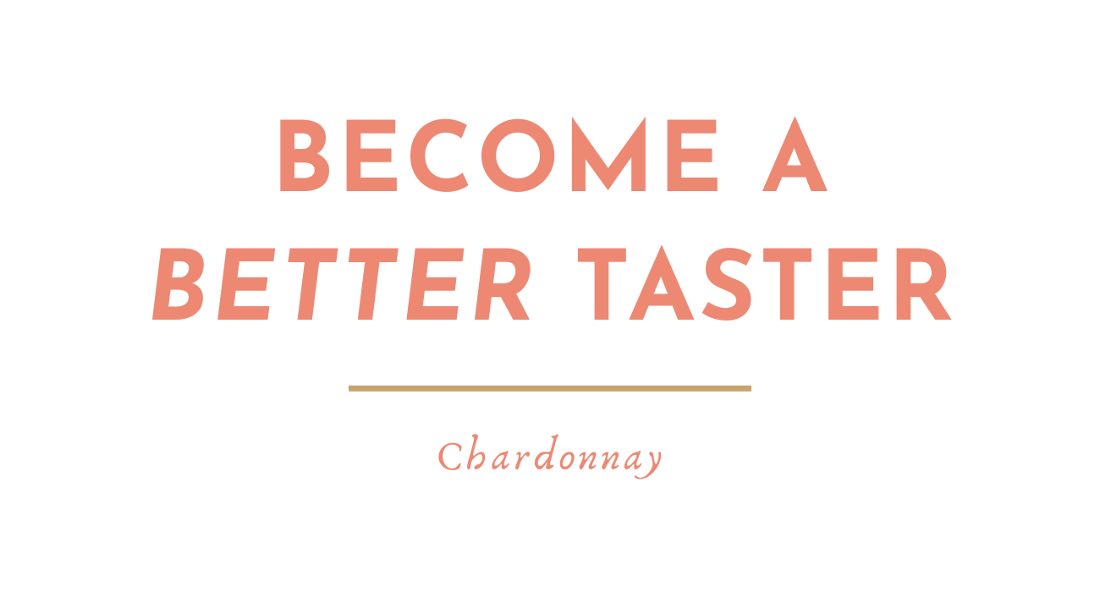 This is part of an ongoing series called Become A Better Taster! Each post will illustrate the essential aromas and tasting notes associated with a specific grape varietal. Use this post as a baseline when tasting your next Chardonnay!
What do you smell and taste when you're swirling a Chardonnay in your glass? Not sure?
Below is a handy visual guide to the classic aromas and tasting notes you might find in any Chardonnay. There will be differences and nuances in texture and flavor depending on the origin of the wine, how it was grown, fermented, and stored (more on that below). But here are the basics, to help you find your footing when exploring a new-to-you Chardonnay. Clink, clink!
SOME NUANCES YOU MIGHT TASTE


• Chardonnay grapes grown in cool climates will skew toward cold cut pear, green apple, and raw almond notes.
• Warmer climates will produce notes of baked yellow apple and tropical fruits like pineapple, mango, and guava.
• Different soils will also affect the flavor profile! You may taste chalk in a Chardonnay from England or Burgundy. You might taste seashell in Chardonnays grown in Chablis. Grapes grown in the Russian River Valley are surrounded by eucalyptus groves and often take on an oil-of-eucalyptus note on the nose and palate.
• Chardonnays that are aged in oak barrels absorb warm notes from the wood, such as vanilla, allspice, nutmeg, pie crust, and drawn butter. These notes are NOT inherent to the grape. They come directly from the barrel.
• Some Chardonnays are put through Malolactic Fermentation, a process that converts the grapes' tart malic acid into a much creamier, rounder lactic acid. This process gives the wine a velvety, sometimes buttery mouthfeel.