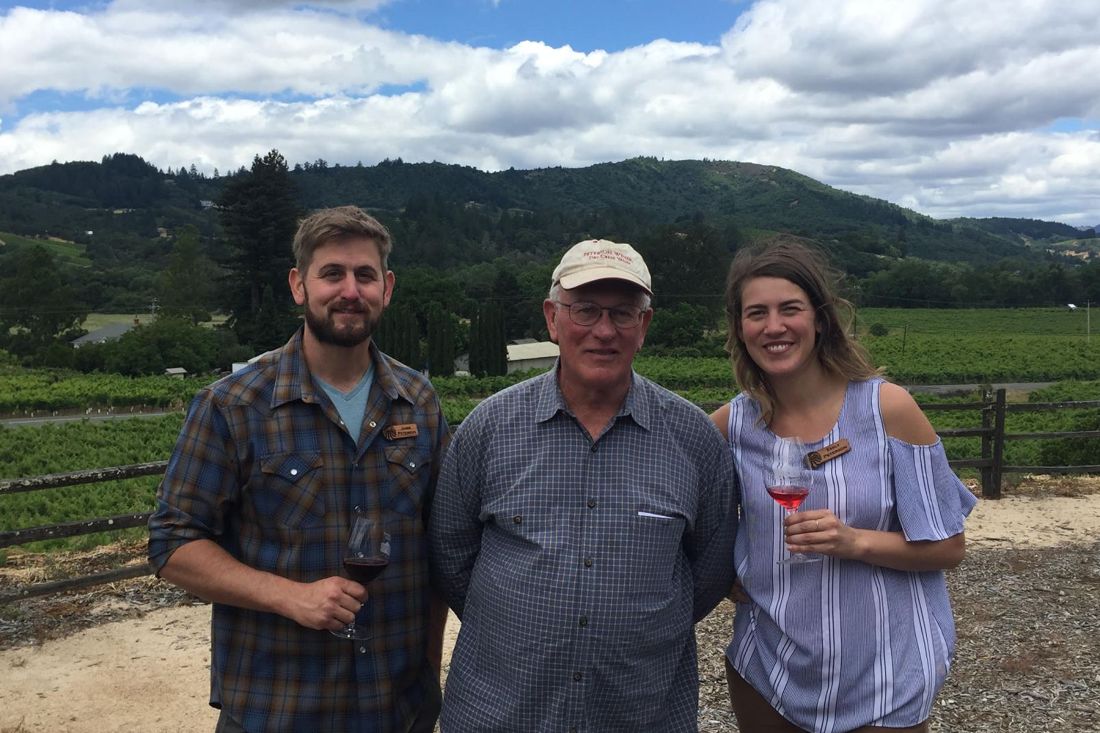 Photo: boxerbrand.com
What gets winegrower Fred Peterson out of bed in the morning? "For me, the motivation is that every day is so different in the wine business," he says. And it's true. Fred Peterson and his son, winemaker Jamie, never set out to make the same wine twice at Peterson Winery in Dry Creek Valley of Sonoma County.
Fred and Jamie thrive on the fact that each day, each year, is a new adventure in the vineyard. They consider it their job to harness whatever is naturally occuring at any given time and put in a bottle for you to enjoy.
This gentle way of winemaking is what the Petersons call Zero Manipulation. This philosophy emphasizes traditional winemaking practices in order to maximize each wine's naturally occurring flavors and textures. As their website states, "Fred and Jamie celebrate vintage differences and don't tweak or homogenize the wine to obtain consistency of flavors, a common practice in mass-market wineries."
Fred says that this delicate balance all starts in the vineyard,...