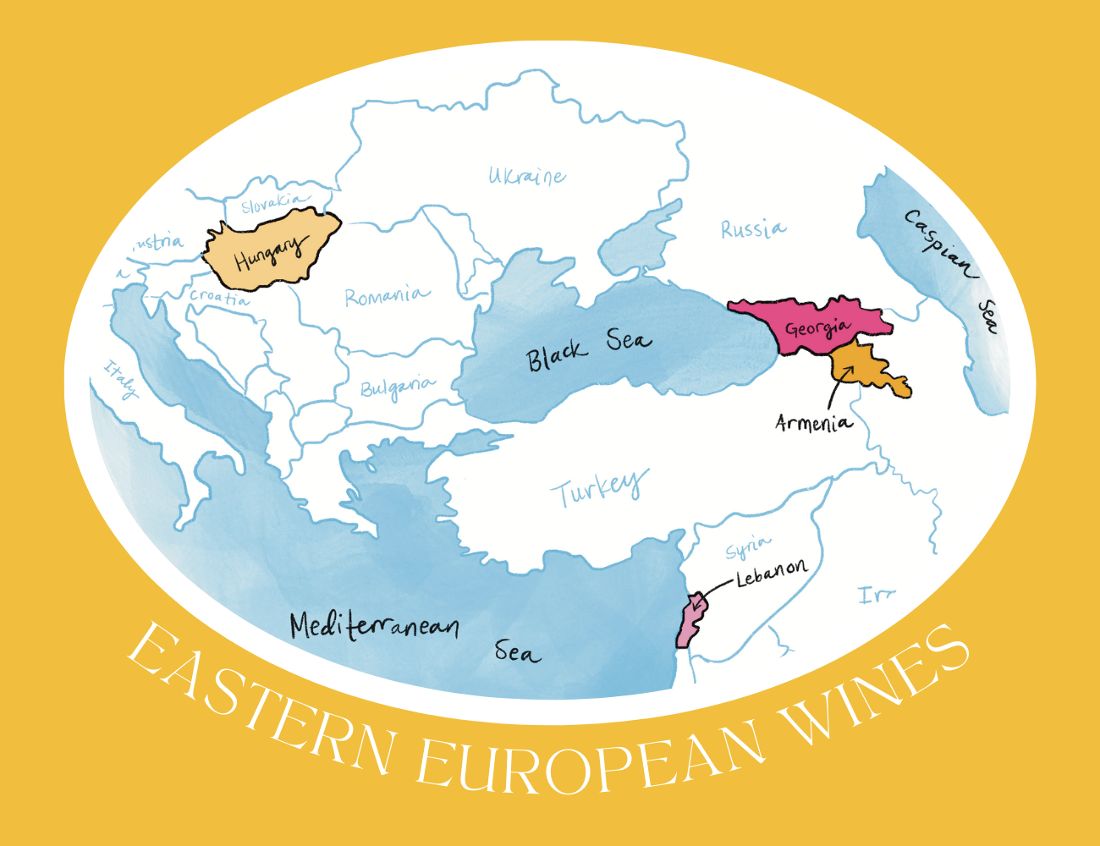 Eastern European wines are more widely enjoyed than ever these days! But with this infusion of amazing indigenous grape varietals comes a certain amount of confusion. What the heck does furmint taste like? If I'm a Pinot Noir lover, which Armenian grape will I like best? Great questions! Consider this post your entry point into lesser-known wines from Eastern Europe.
Enjoy the journey!
HUNGARY
Winemaking has been a part of Hungary's history dating back to the Romans. The country boasts 22 different wine regions and is most famous for the Tokaj region's aszú—a sweet and golden-hued wine made from the furmint grape—which was hugely popular among European royalty for centuries. Seasons of war, plague, and Communist rule have sent Hungary's wine industry on a rollercoaster of changes, but today, many Hungarian winemakers are once again turning toward small, low-intervention, family-run operations that value quality over quantity.
Hungarian wines can seem a bit tricky to navigate because...