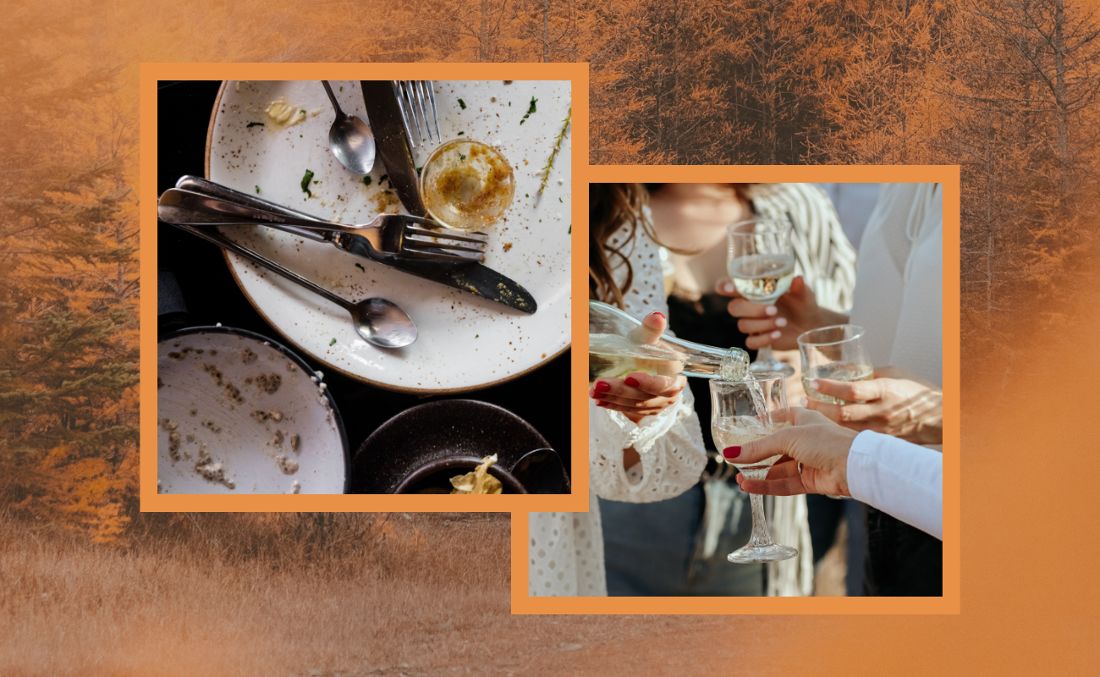 Photo: Taisiia Shestopol via Unsplash
On Thanksgiving Day, the only thing more stressful than getting a hot and scrumptious feast on the table is having enough delicious things for everyone to drink. 
Don't worry! You'll soon be the host(ess) with the mostest with this list of wines that truly run the gamut. From structured red wines to frothy pinks, our Thanksgiving Day wine pairings are meant for everyone and anyone. 
Explore the pairings below and be sure to head over to our Thanksgiving SHOP section if you can't find what you're looking for here. Clink, Clink!
STARTERS
from cheese boards to smoked chicken wings to crunchy crudité

• Dopff & Irion Crémant d'Alsace Brut Rosé | Alsace, France
Pair with cheese boards, shrimp cocktail, raw veggies and fruit desserts
• Landhaus Mayer Riesling | Niederösterreich, Austria
Pair with cheese boards, olives, fruit, roast turkey, fresh salads
SIDES
whether its a warm brussels sprout salad or that jiggly can o' cranberry


• J. Bouchon 'País Viejo' | Maule Valley, Chile
Pair with all...