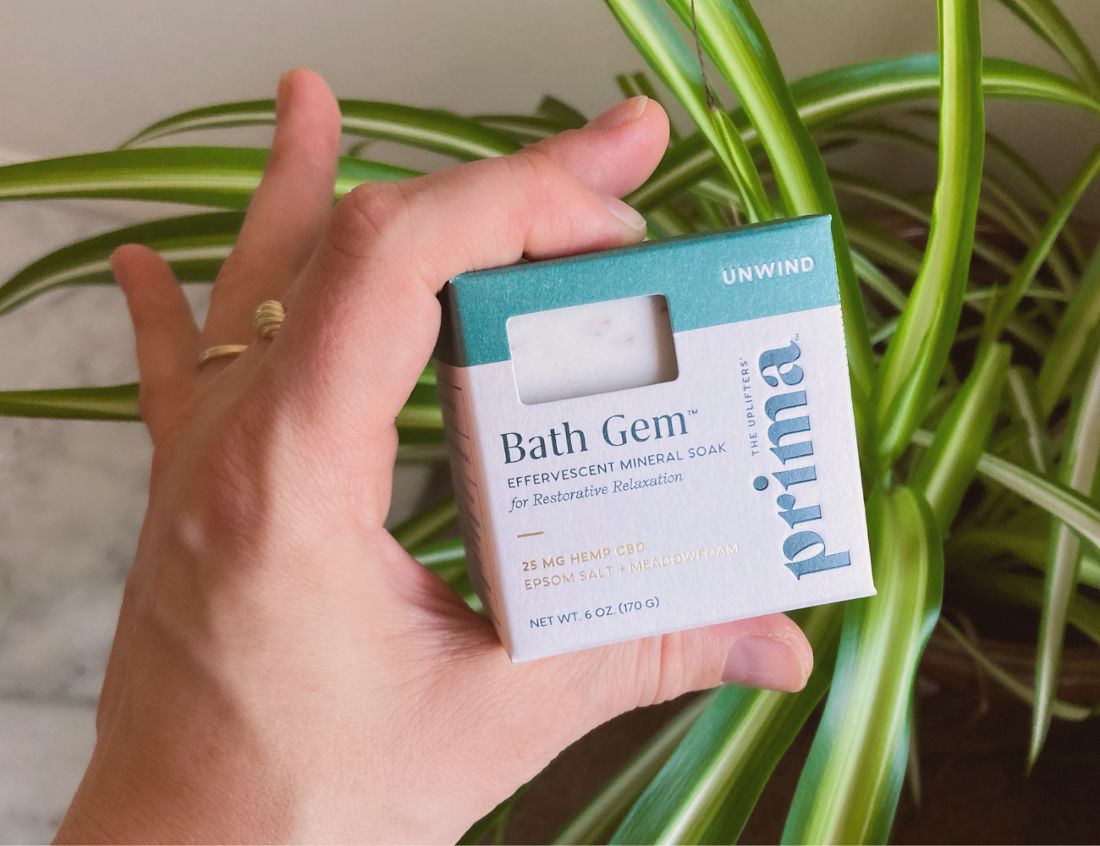 Photo: Emily Rentsch
Hi there! Before you head into the weekend, check out a few things we're loving at Sip Better. Enjoy!
FRIDAY FAVES - 8.13.21
- Prima's Bath Gem (pictured above) is my new favorite indulgence. This hefty cube is infused with 25mg of hemp CBD, plus Epsom salts, lavendar, and camphor to melt away stress. This silky soak is the bomb (oof, sorry)!
- If you need a beautiful gift for a lady in your life, consider pre-ordering I Hope This Finds You Well, by Kate Baer. It's a collection of clever and poignant poems Kate created from the many messages she has received from followers and trolls online. So interesting!
- In case you want to brush up on natural wines before the weather turns cooler, here's our quick primer!
- "What Climate Change Might Do To Your Favorite Wine," via the Wall Street Journal.
- We love gift and subscription boxes around here (duh!), and this Adults & Crafts subscription box looks like a whimsical way to connect with your artsy side! 

Until next week!
—Emily...