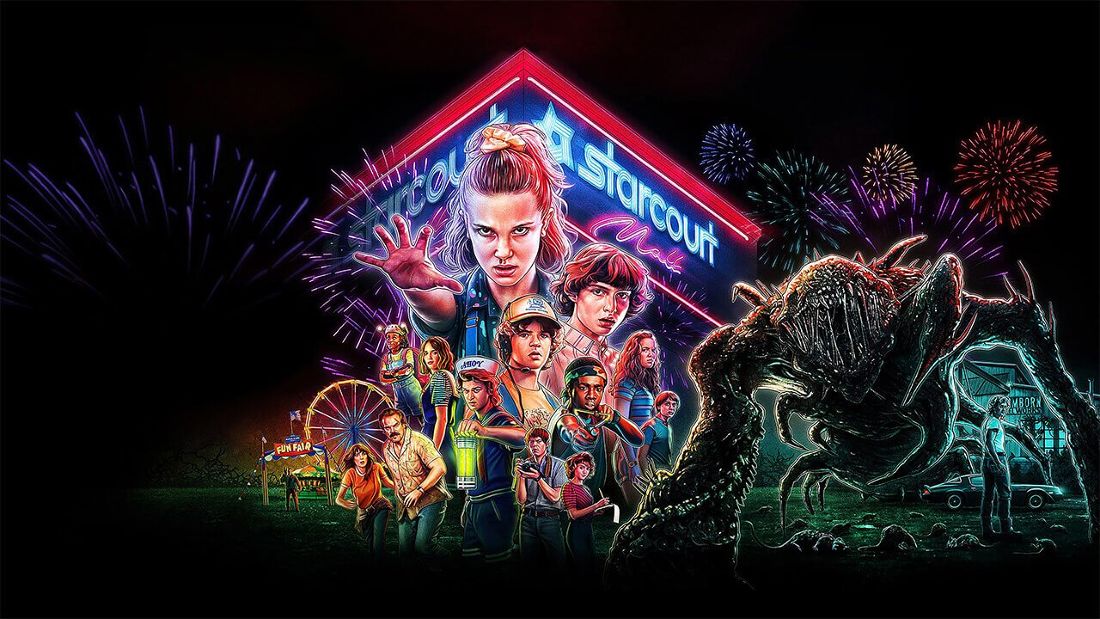 Photo: Netflix
October is the perfect time to binge watch (again) season three of Netflix's Stranger Things. I mean, what could be more Halloween-adjacent than a little weird and retro romp through Demagorgon-infested Hawkins, Indiana? Exactly.
Season three of Stranger Things brings the advent of The Mall, that glorious beacon of the 1980s. It's new, it's flashy, it's...strange! Everyone in Hawkins loves it and the Starcourt Mall is really the center of some of the juiciest, most climactic moments in the season.
In the final scenes of the season, the Stranger Things gang splits up into smaller groups to more effectively kick the Mind Flayer's butt. Each group gets a code name to communicate with the others over walkie talkie: The Griswold Family, The Scoops Troop, and Bald Eagle (of course!). So, in the spirit of trying new and strange things, I'm recommending a super off-the-beaten-path wine to pair with each of the Stranger Things factions that face the Mind Flayer in this spooky and totally rad...