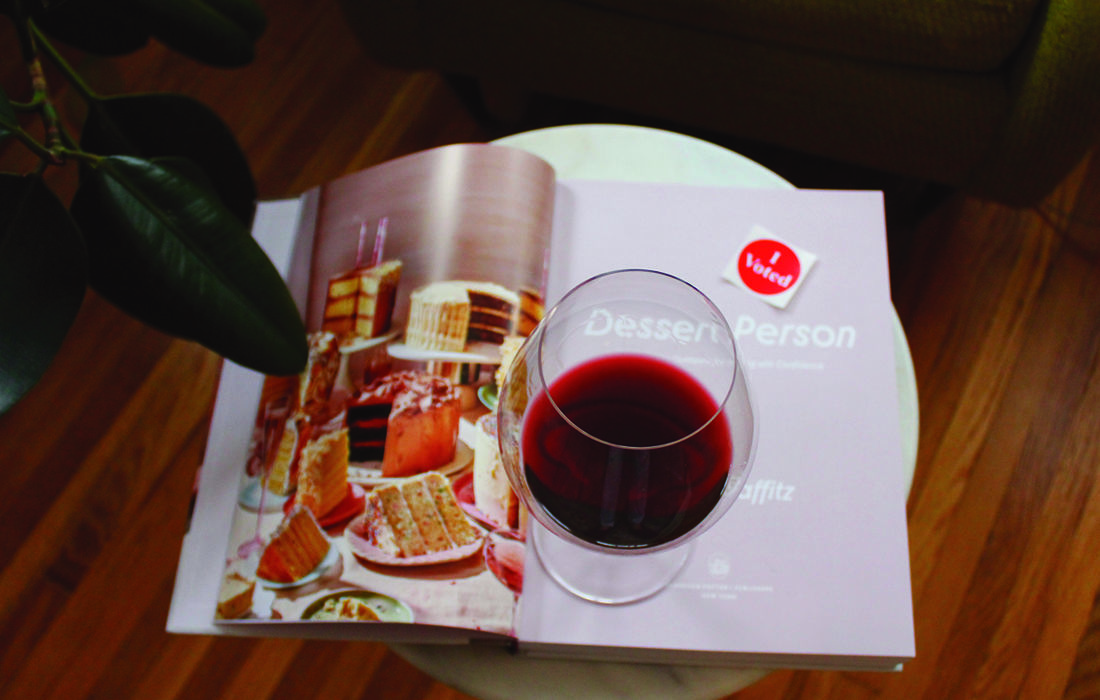 Photo: Emily Rentsch
It's Friday, kids! We've been savoring sweets and feeling our civic duty over here at Sip Better. Read on for more fun things!


FRIDAY FAVES - 10.23.20


- We plan on celebrating voting early by mail (and the near end of this dang election!) with a glass of bubbly. Now THAT is what I call civic duty! Need a bubbly recommendation? We've got loads!
- Just got my copy of Dessert Person (pictured above) by Claire Saffitz, and boy does it shine! I spent last night flipping through it with a glass of Alvaro Palacios 'Camins del Priorat' and now I can't wait to make everything inside its pretty pages.
- Anne Hathaway stars in a lush and looney remake of "The Witches" (now streaming on HBO Max) and we are all in!
- Accidentally Wes Anderson (an Instagram account and book) is pure whimsy! Check it out when you're feeling blah.
- What if you were accidentally served a $2,000 bottle of wine?!
- I've been on a years long hunt for the best slippers and I think I've finally found them: Glerups! These...