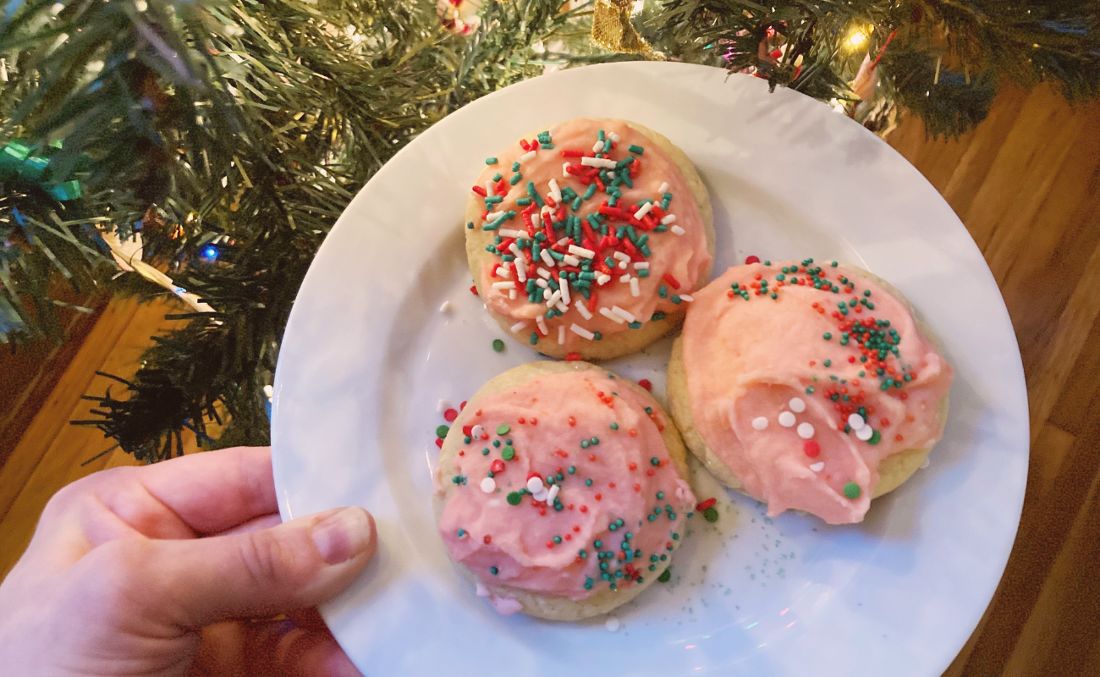 Photo: Emily Rentsch
Thanks for stopping by this Friday! We've only a few more weeks of holiday madness ahead! I hope you're finding time to rest this weekend. Now, please enjoy the following fun things:
FRIDAY FAVES - 12.17.21

- If you're a Bon Appetit loyalist, you're probably aware of these irresistably cute Pink Grapefruit Sugar Cookies. I highly recommend making them, if only to witness a toddler dousing them with fistfuls of festive sprinkles. 
- Need a novel to sink into? Tuesday Mooney Talks to Ghosts is a youthful, smart, and semi-romantic caper through the streets of Boston. If you were a fan of The Westing Game as a kid, you'll eat this up!
- Fans of Ted Lasso and his buttery biscuits should try the "official" cookie recipe here!
- Do you looooove a good Lifetime movie? Check out An Ice Wine Christmas. TRUST ME. Coming from a wine website, this endorsement means something!
- I'm not a person who wears heels, but I can't tear my eyes away from these glitzy holiday pumps.

See you next week!