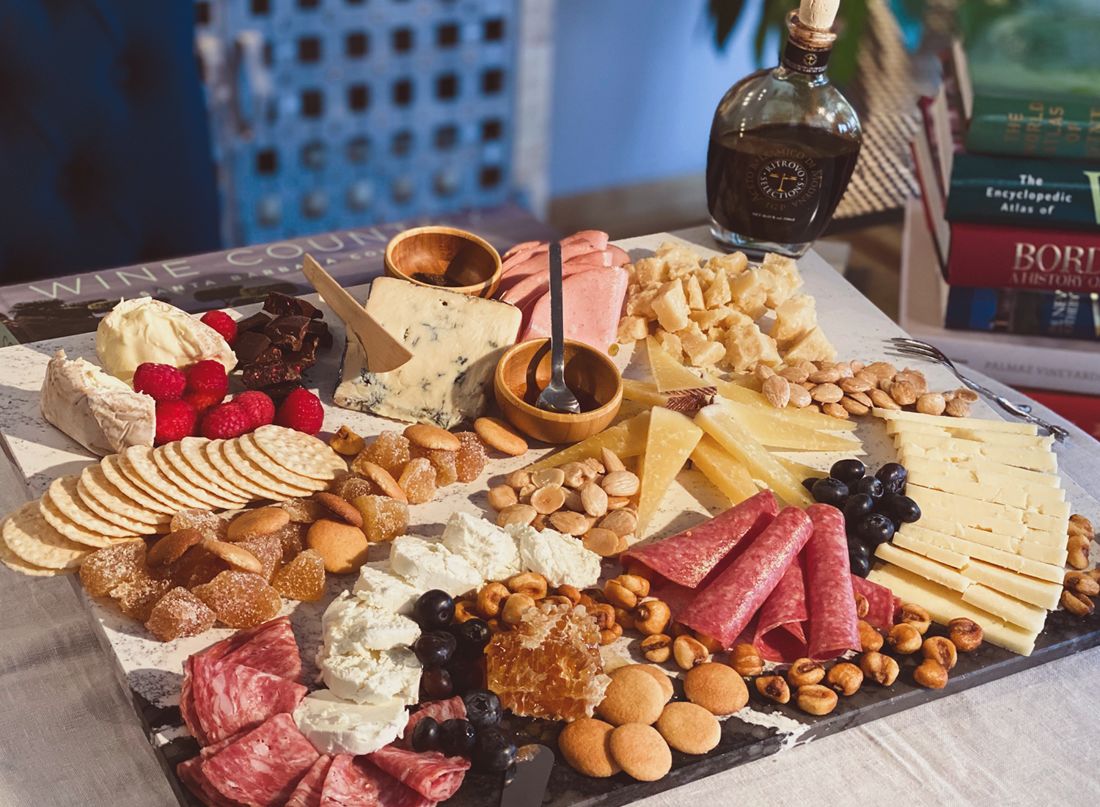 Photo: Leslee Miller
One joy in the time of Corona Virus? Virtual wine classes!
Sip Better's sommelier, Leslee Miller, has been putting her wine education chops to work from the comfort of her own home. Through her consulting business, Amusée, Leslee has begun hosting live themed wine classes via Zoom, and the latest one turned into one big wine and cheese pairing party! Wine lovers from around the country tuned in on Saturday April 18th to discuss how to create a killer cheese and meat spread (see that beauty up above?), which wines to pair with which snacks, and more. I was there too! And here are three of my takeaways:
VARIETY IS KEY
Make sure your cheese(and meat) board reflects the spice of life: variety! Choose at least one cow's milk cheese (like Gruyère), one goat's milk (such as fresh chèvre), and one sheep's milk cheese (like Manchego). Not only do these different milks offer many pairing combinations and flavor profiles to explore, they also ensure that most of your dining mates will find...