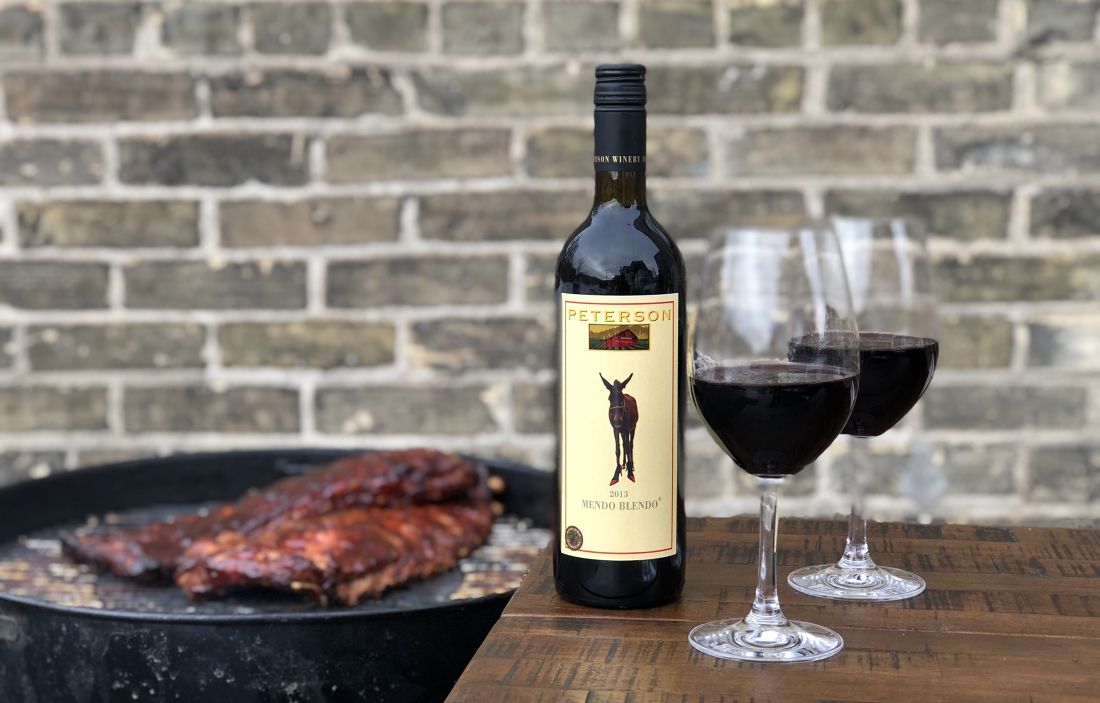 Photo: Vinnie Biskupic
Kansas City vs. San Francisco. A BBQ mecca vs. the wine capital of America. Don't know who to pick for tomorrow's big game? Here's a Super Bowl pairing we can all cheer for! 
KC-style barbecue is known for its dry-rubbed and smoked meats that are slathered in thick tomato and molasses based barbecue sauces. For a dish with smoke, spice, and savory sweetness we want a wine to match those classic tailgate flavors. Turns out Northern California pumps out some killer barbecue wine with higher tannins to cut through that melt-in-your-mouth fatty meat.
KC-Style Spareribs
Created by Vinnie Biskupic
*Pair to Peterson 'Mendo Blendo' 2013 Petite Syrah, Syrah, Carignane, Grenache| Sonoma, California
*Check out our other Football wine recommendations in the "What Your Tailgate Life is Missing" Shop Page
Ingredients
Three Slabs of Spare Ribs
Kansas City Dry Rub:
3 cups brown sugar 
3/4 cup dried mustard 
1 tablespoon ancho chili powder 
2 teaspoons cayenne pepper
2 tablespoon smoked paprika