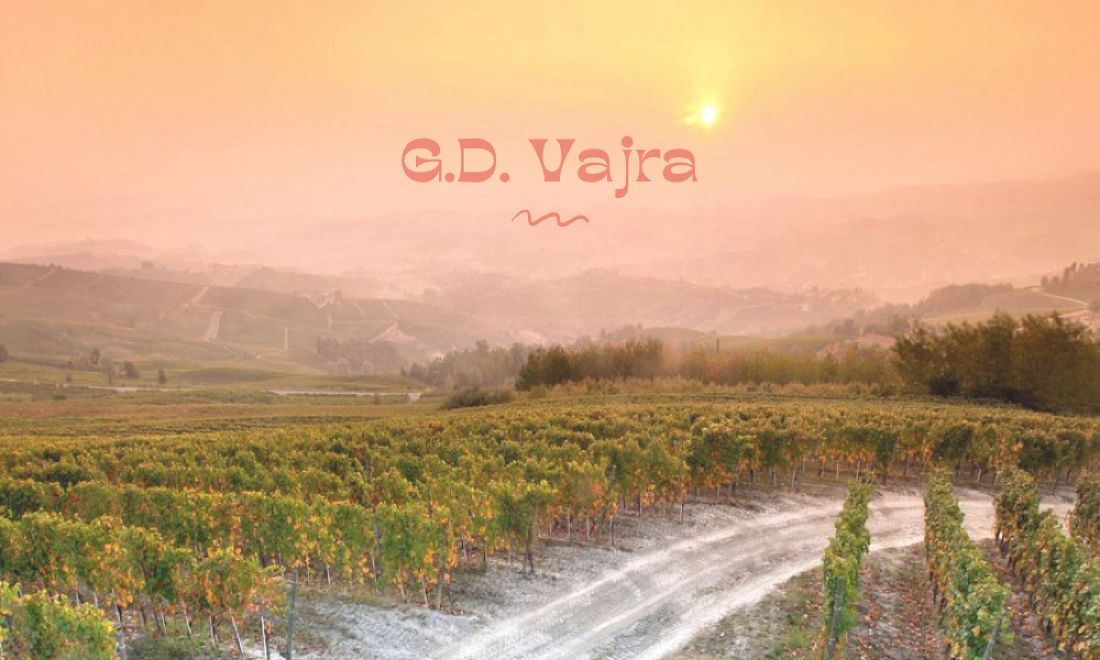 Photo: via The Real Review
G.D. Vajra is a family-run wine grower nestled in Vergne, the highest village in the Barolo region of Piedmont, Italy. The Vajra family tends 40 hectares of high-elevation vineyards, where breezy conditions produce complex and beautifully aromatic wines that are still distinctly Piedmontese in nature.
Aldo Vajra knew winemaking was for him from a very young age. In 1968, Aldo took over his grandfather's estate, putting his dreams of grapes and vines into action and bottling his first vintage in 1978. Since then, he has secured his place in the ranks of top tier Barolo winemakers, earned the region's first organic certification, and raised a humble and wine-loving family with his wife Milena.
The Vajra family believes in simply guiding (rather than forcing) the grapes into their full and truest expression in the wine bottle, and their respect for the land and sustainable farming practices are crucial features of this philosphy. Aldo personally derives great joy from dreaming up a...