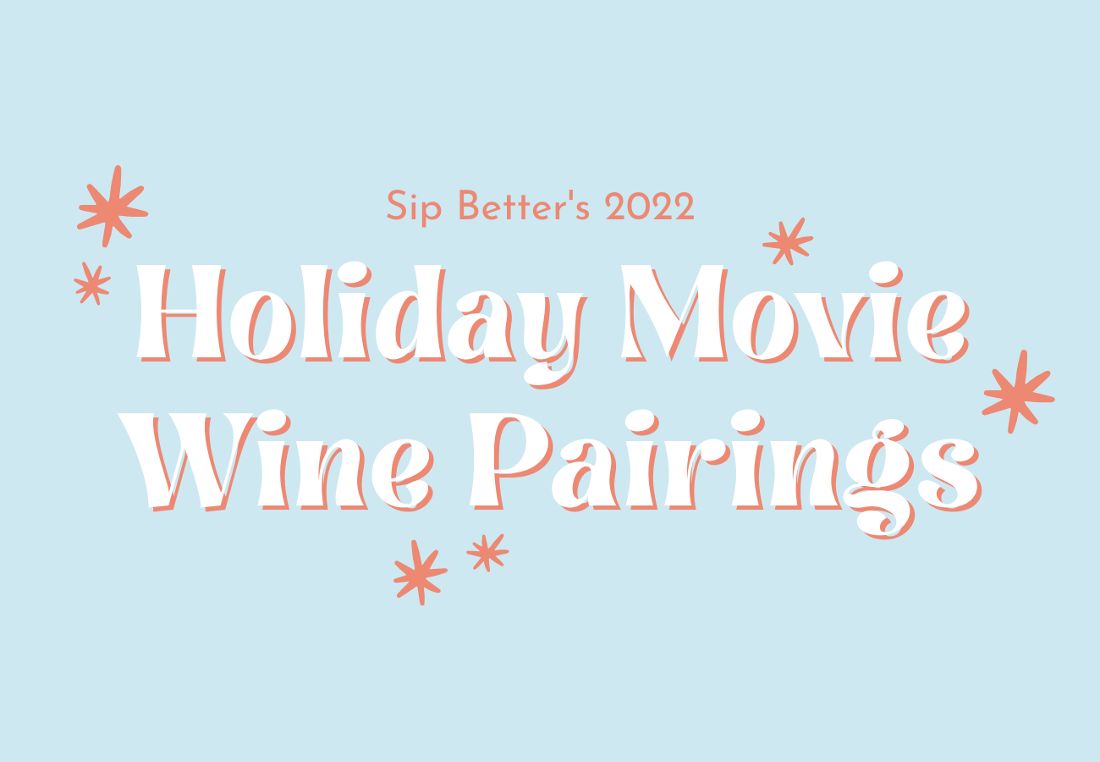 Photo: Sip Better
You can't stream anything in December without being smacked over the head with a Christmas movie recommendation! And as with wine, there is truly a holiday movie out there for just about anyone, no matter how festive or Grinchy you feel. 
The Sip Better team decided to tune in to a few of our favorite holiday movies and do some wintery wine pairings for each film. What do you think? What would YOU drink while kicking back to Home Alone?
Please enjoy and Happy Holidays!
THE MOVIE: The Holiday 
DRINK THIS:
- The Pinot Project Pinot Noir for Cameron—A smooth, dark-fruited Pinot is the perfect no-fuss wine for Cameron Diaz's high-functioning Amanda. This wine is bold, classy, and couldn't possibly shed a tear for the likes of you. ;)
- Domaine de la Racauderie Sparkling for Kate—Sparkling Chenin Blanc is just the thing for Kate Winslet's character, Iris. Its toasty, round notes of baked pear and French toast are as endearing as the gal herself, while its gorgeous effervesence makes this...