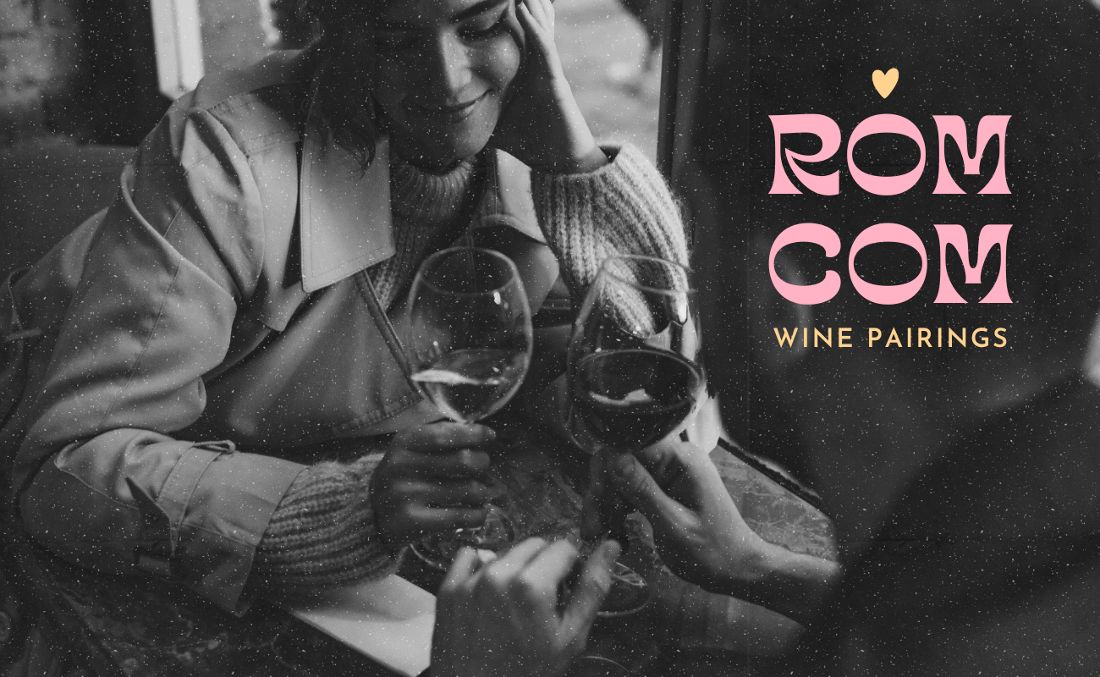 Photo: Roman Odintsov via Pexels
The Month of Love has arrived! And we're leaning in hard with some cheeky wine pairings to our favorite rom coms, one from each recent decade. What could be more fun? No matter who you're sunggling up with in front of the screen, we hope these sweet and goofy Valentine's Day pairings make you smile for a while. Enjoy!
Remember that pretty, glowing final scene where Sam and Jake Ryan finally kiss over a classic birthday cake? Of course you do! It's truly what teenage dreams are made of. Here are a few frothy wines to pair to your favorite cake for Valentine's Day.
- Elio Perrone 'Bigaro' | Naturally a bit sweet, this strawberry-scented sparkler is beautiful with buttercream and dense chocolate cake
- Meinklang Frizzanted Rosé | A little dry, a little sweet, this Austrian bubbly cuts through buttery richness and cream cheese frosting
- Hush Heath 'Balfour 1503' Sparkling Brut Rosé | Delightful English Champagne-style sparkling wine, a friend to dessert all kinds
There's so much to...