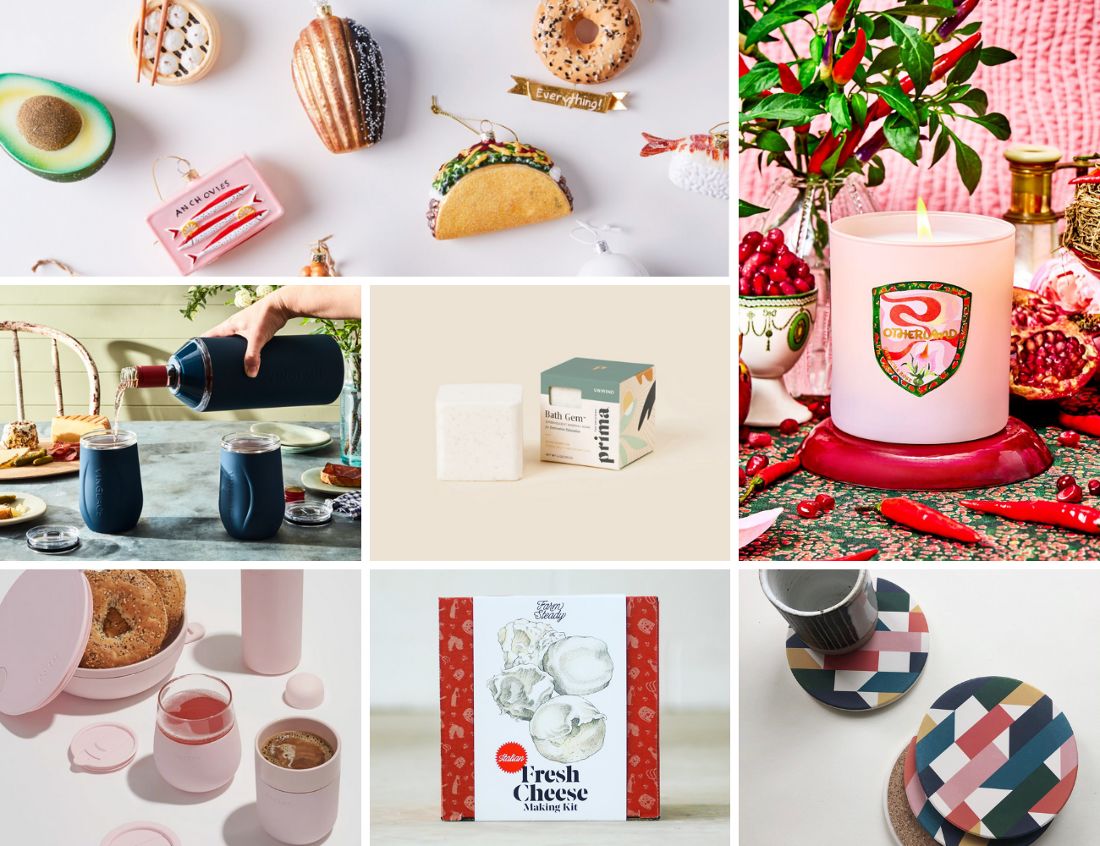 Photo: Clockwise from top left: Food52 / Otherland / Etsy / Farm Steady / W&P / Food52 / Prima
Hellooo, Gift Giving Season! 
If you're already thinking about what to bestow upon your food- and drink-loving friends this holiday season, take a load off. We're here to guide you! Here is a juicy list of delicious, beautiful, and well-crafted goods that we think will delight you AND the people you love. Enjoy!
GIFTS UNDER $25
VINTAGE-INSPIRED FOOD ORNAMENTS | $16 each, from Food52
These perfectly gaudy and nostalgic tree ornaments are hard not to smile at. From sushi to pickles to whole sticks of butter, you're sure to find a mouth-watering ornament for just about anyone on your list.
BATH GEM 25mg CBD BATH SOAK| $15 each, from Prima
Holy relaxation! This giant bath bomb will not only limber up your limbs and clear your mind, but it'll make your skin oh so silky smooth. A must-have for any self-care junkie.
NAIL ART STICKERS | $7.50, from Olive & June
These whimsical but understated nail stickers would be the CUTEST stocking stuffer! We're particularly fond of the snack time pack,...