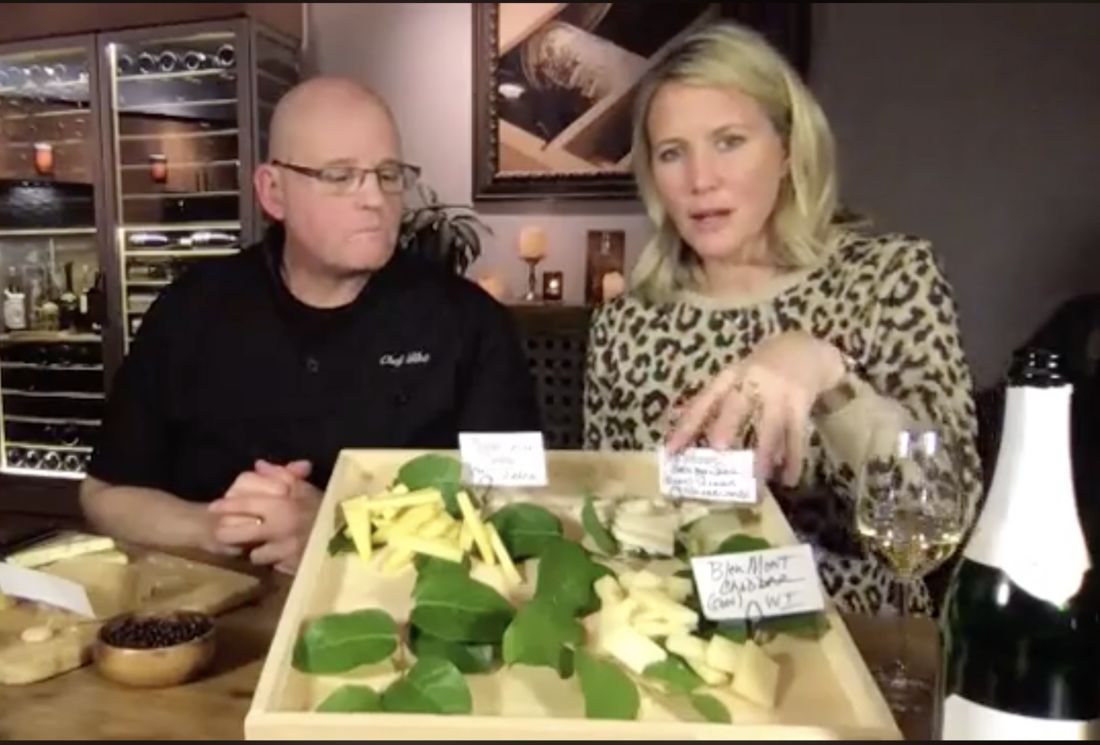 An enormous thank you to who attended our Facebook LIVE event last night!
Chef Mike + I had a fabulous time chatting cheese and charcuterie board building with you all. We covered lots of tips, tricks + more to hosting your own cheese and charcuterie party. Not only did we cover perfect pairing tips, but we covered: how many cheeses to buy, the quantities of cheese/charcuterie to purchase for gatherings (per person), tools for your cheese board, cheese storage, party board prep (how to arrange, cut, design), other accoutrements (salts, jams, spreads, honey, vinegars, etc.) for adding to your board + more!​
For the full video, watch HERE!
A listing of the wines, cheeses, and meats covered in the video covered here:
Cantina di Carpi 'Piazza Grande' Lambrusco + Dr. L Sparkling Sekt paired to all of the cheeses + meats

Berthier Coteaux du Giennois Sauvignon Blanc paired to the L'Amuse goat gouda
Francis Berwyn Pinot Gris paired to all of the cheeses + meats