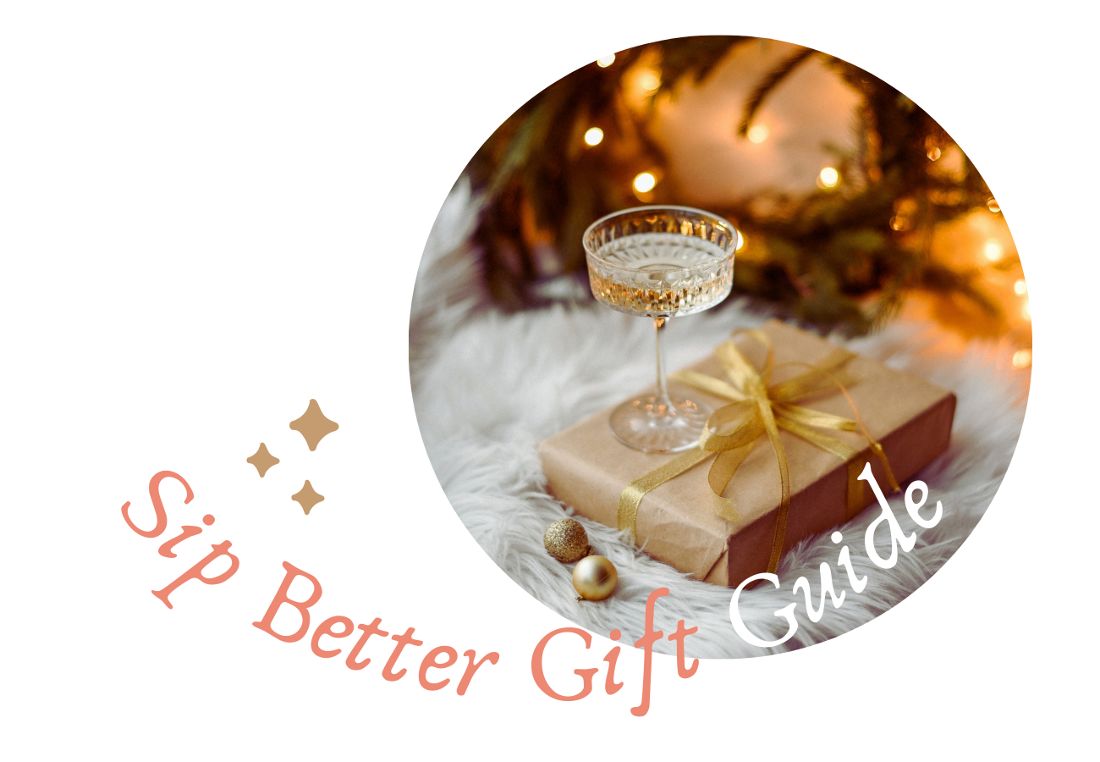 Photo: Kateryna Hliznits via Unsplash
Welcome to your liquid gift guide! This big ole list of some Sip Better favorite wines will give you a great start to your holiday shopping. There's something for everyone to sip on this list, including your non-wine-drinking friends and family. Peruse, shop, and enjoy!
THE TRAVELER WHO LOVES TO ENTERTAIN
Bodega Summetrîa 'Eje'| Mexico
A little taste of Mexico in a glass! This textured and alluring red will satisfy wine drinkers with big, bold tastes and wander lust.
Loosen Bros. 'Dr. L' Sekt | Germany
This sparkling Riesling (yup!) tastes delicious with just about anything, which makes it right at home at a feast. It's the perfect bottle to pull out when you've got guests on their way over.
Pullus 'Halozan' | Slovenia
If your giftee truly loves to entertain a crowd, you can't go wrong with this LITER sized bottle of this floral and bright white!
THE HEALTH CONSCIOUS IMBIBER
Ameztoi Txakolina | Spain
A crisp and slightly spritzy white with zero grams of sugar and super low ABV....