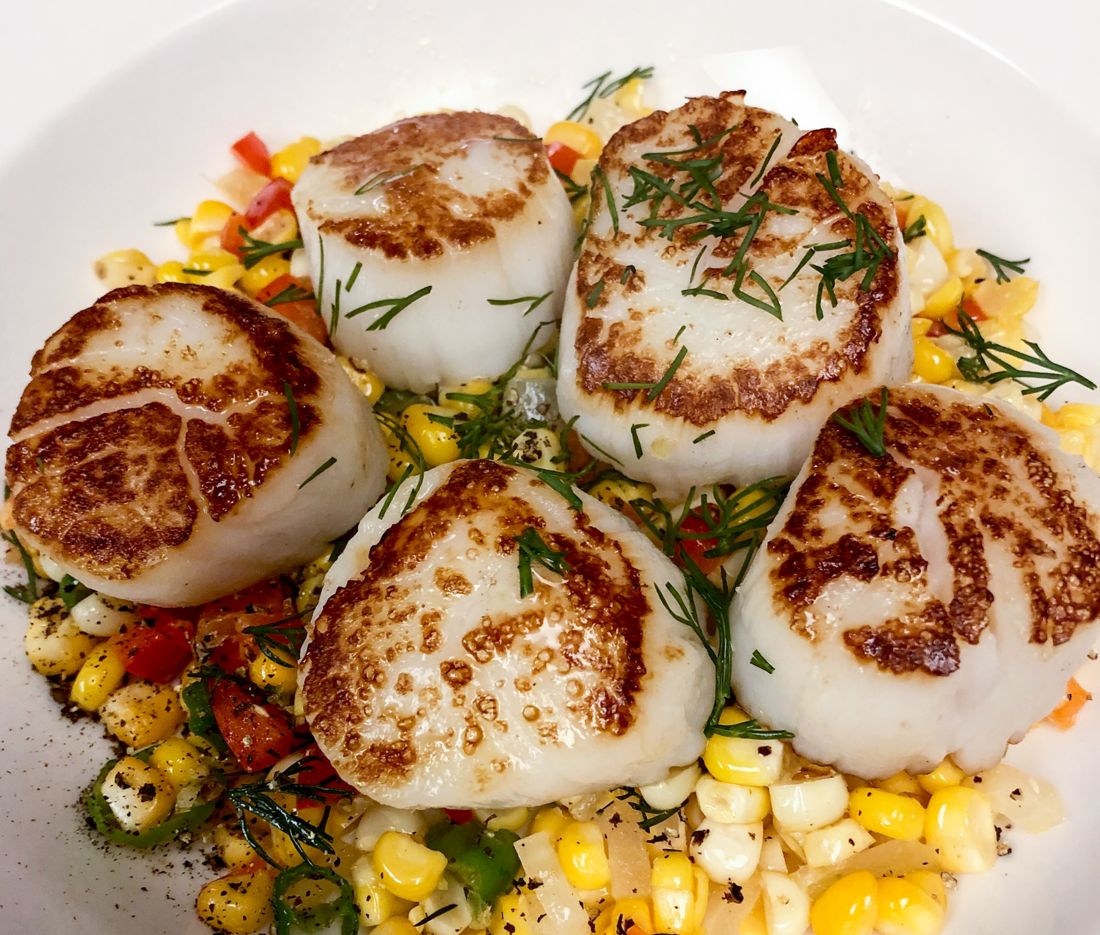 Photo: Tamarind Knutson
Nothing screams summer louder than al fresco dining, and here in Minnesota, the patio vibes are buzzing like live wires! After five months of winter, we take good weather VERY seriously. Now that it's June, EVERYTHING must happen outdoors! And that means eating and drinking too.

I like a quick seafood situation paired to a little white wine and a setting sun. And lucky for me, two of our Sip Better wine club members, Mark and Tamarind (follow them at @honeysadventures), make a killer sea scallop dish that I plan on whipping up multiple times this summer (recipe below).
The only thing that truly makes this dish better is a glass of Domaine des Homs Viognier, a pretty little white wine from France with a gorgeously round mouthfeel that plays well with the freshness of this meal. And bonus--this wine is under $20! Splash it into a Bordeaux glass and have yourself a very good time outside.
SUMMER SCALLOPS RECIPE
From Mark and Tamara Knutson | Serves 4
Ingredients
4 ears of fresh...