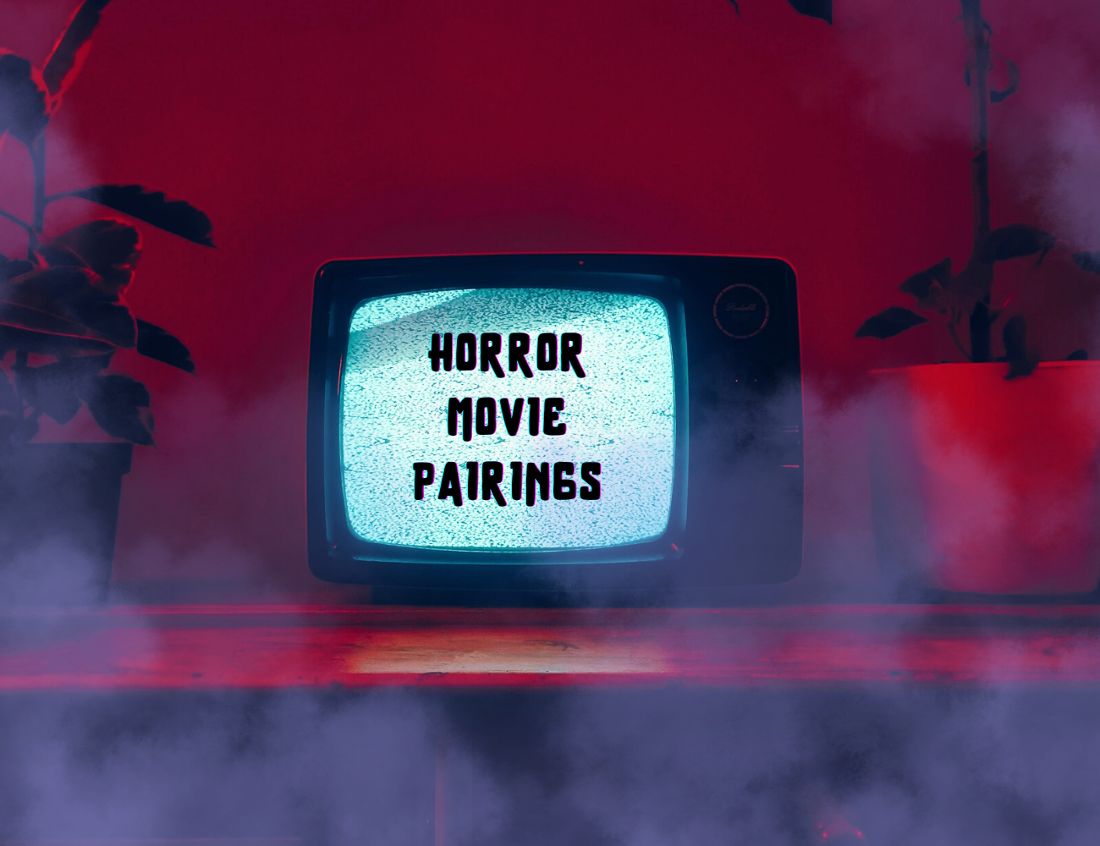 'Tis the season to feel frightened!

One of our team's favorite movie genres is Horror, so October is practically like Christmas here at Sip Better. Below, we've paired wine to a few of our favorite horror films (though it was agony trying to choose just six!). Now grab your wine, some salty snacks, and settle in with someone who will squeeze your hand during the creepy parts.

Happy Halloween!

What's the '90s greatest contribution to pop culture? The Scream franchise, of course! Besides the teenage eye candy and delicious jump scares, we love that each film in the series gives dedicated space to POPCORN. In fact, if Drew Barrymore's character hadn't gotten that fateful phone call in the very first scene of the very first movie, she'd be kicking back with a perpetual bowl of buttery Jiffy Pop. Our favorite thing to drink with popcorn and a scary movie is this luscious Chardonnay laced with peach, pear, and notes of vanilla and crème brûlée.

...