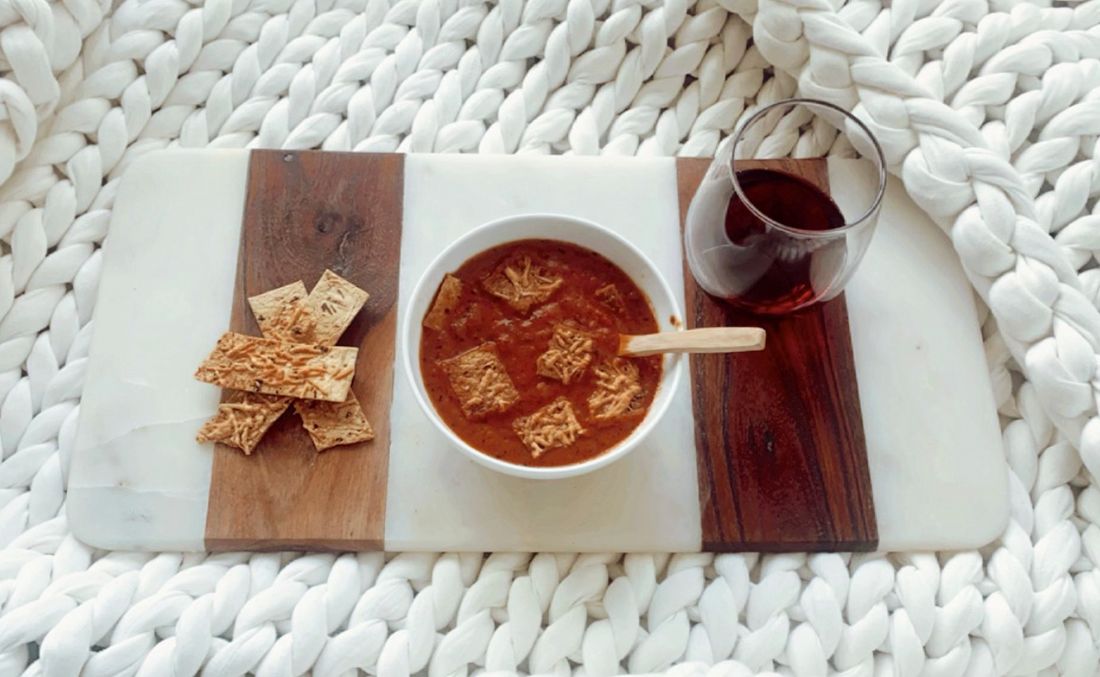 We're feelin' all things COZY this Friday! There's just something about the temperatures dropping a bit that has us dreaming about the warm and toasty things in life. 
FRIDAY FAVES - 11.5.21
- The Bearaby Weighted Blanket is both aesthetically appealing and oh so snuggly. We are loving the Cotton Napper in cloud white. These weighted snugglers have some amazing health benefits too—umm yes please! We could never say no to a GOOD night's sleep!
- If you're craving soup these days, we've got the perfect sourdough bites from Rustic Bakery. We're thinking a creamy tomato basil to dip those bites in! Customize your own Cépage box here and be sure to add them to your box or gift bag!
- Speaking of tomato basil soup... have you tried the Meinklang Burganland Red? It's an easy and snappy red that pairs incredibly with... you guessed it! Tomato soup! It has notes of cranberry, anise, basil, tomato leaf, and black currant. Give it a rip with your next home cooked meal or enjoy it on its own!...