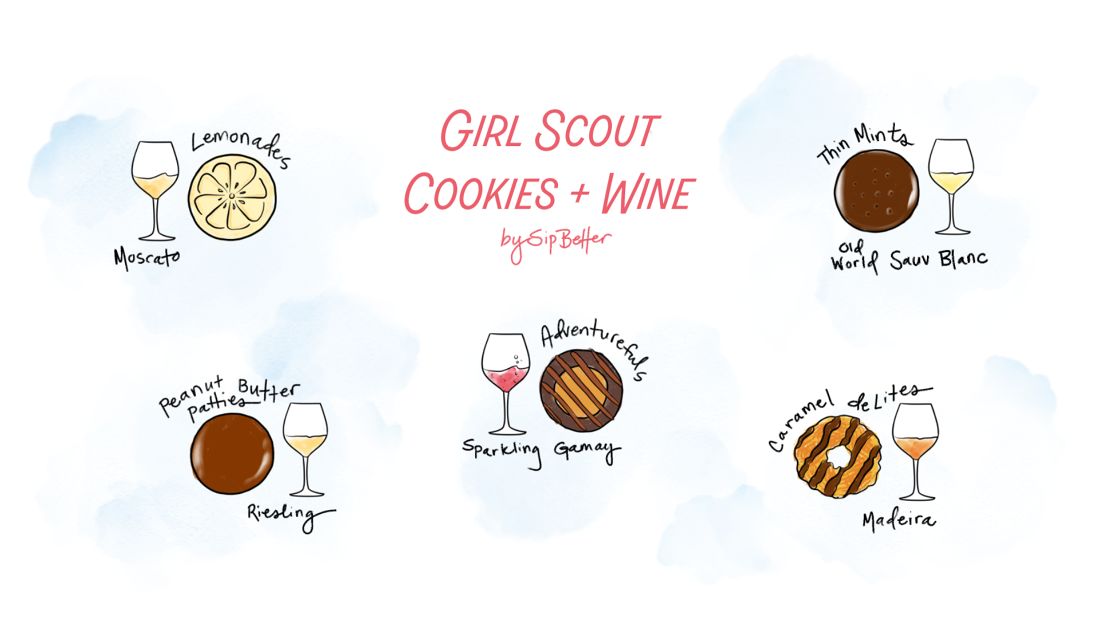 Photo: Emily Rentsch
You know that cold, gray period of time that drags on between Valentine's Day and summertime fun? That's Girl Scout cookie season! Cookies make a long winter much brighter, and if you add wine into the mix? Life is good.
We paired wine to five classic Girl Scout cookies, including their newest one, the Adventureful. Enjoy!


This delicately crunchy biscuit is frosted with the thinnest slip of zesty lemon glaze. So happy and bright! Pair it to Foris Moscato, a wickedly fresh and bright Oregon white with major key lime pie vibes. And it's only 7% alcohol!


Ahh, Thin Mints! Is there anyone out there who doesn't crave this cookie?! Devour a sleeve of them with the Clément et Florian Berthier Coteaux du Giennois, an Old World Sauvignon Blanc with lovely acidity and notes of grapefruit, white pepper, and—of course—mint.
The new Girl Scout cookie, the...