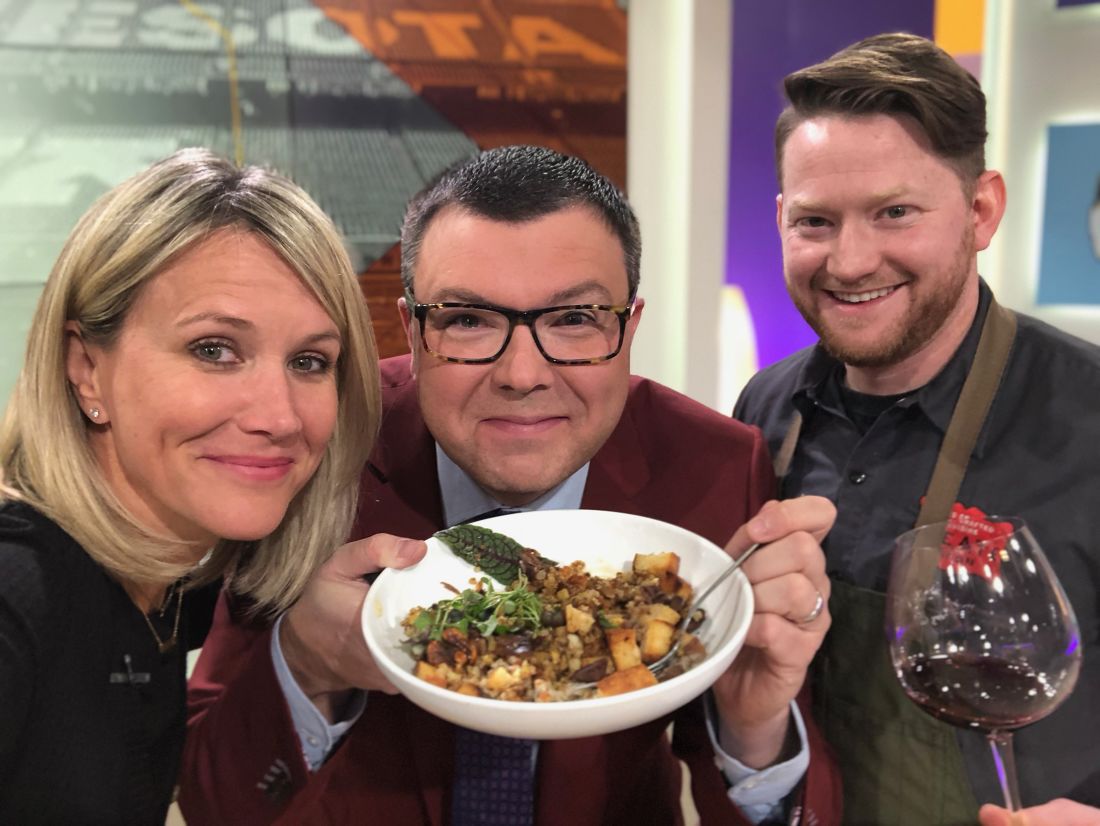 Why is stuffing so often the star of the Thanksgiving table? Is it because it feels like a soft, warm hug? Probably! I've got a crazy delicious recipe that I like to whip out for holiday meals, courtesy of my buddy Chef Corey Meier (Create Catering). It's so good it went a tad viral when we debuted it on The Jason Show! Check it out below and don't forget the wine pairing!
ENGLISH MUFFIN STUFFING
Created by Corey Meier
*Pair to Domaine des Chers Cru Beaujolais 'Saint-Amour' Gamay| Beaujolais, France
Ingredients:
• 6 Store bought or fresh English muffins (cut into cubes)
• 6 Tbsp European-style sweet cream, unsalted butter
• 2 Cups of duck confit (or smoked duck, smoked chicken, roasted/smoked pheasant or breakfast sausage)
• 2 Stalks of celery, diced
• 1 Medium sweet yellow onion, diced
• 3 Cloves of garlic, minced
• 1 Apple, diced
• ½ Tbsp fresh chopped sage
• ½ Tbsp fresh chopped thyme
• ½ Tbsp Fresh chopped rosemary
• 1 Cup chicken stock
• Salt & pepper to taste
Method:
- Preheat oven to 325...