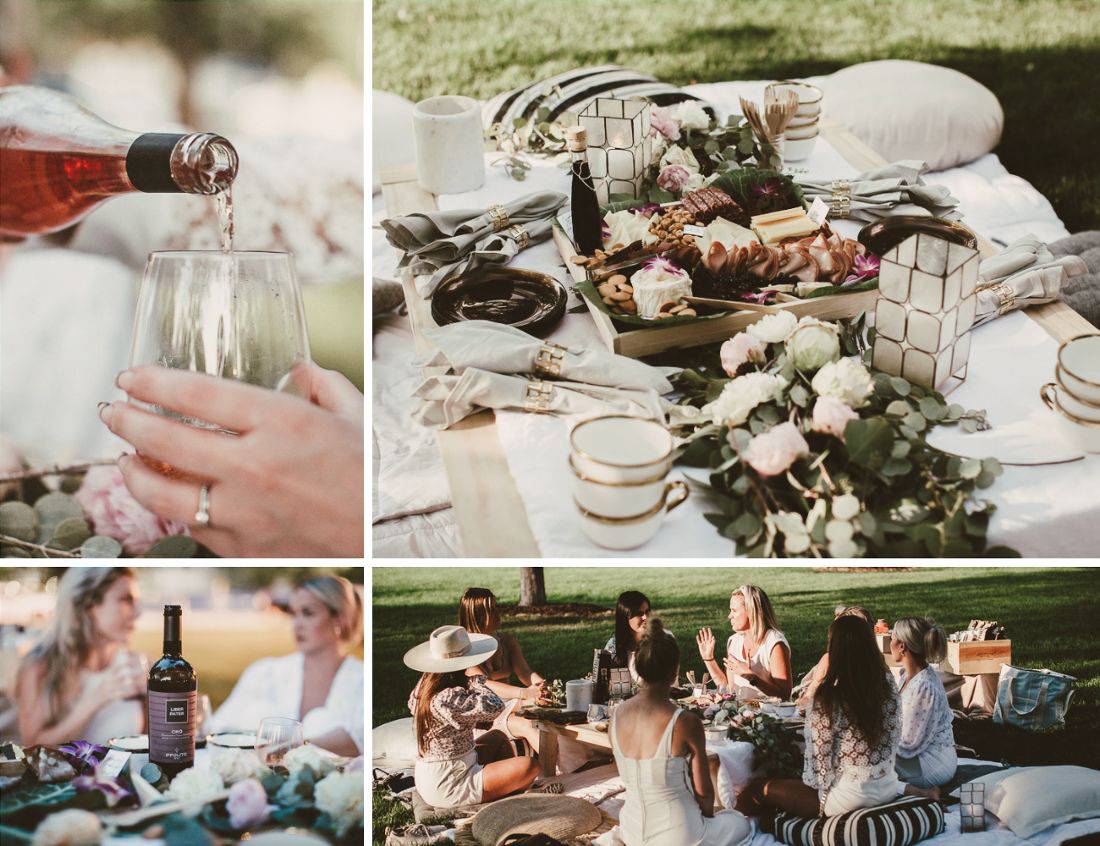 Photo: David Simeng Zhang
It may officially be September, but the breeze is still warm and the grass is still green. Outdoor hangouts live on!
We have loved taking wine to the park this year and think we've perfected the perfect outdoor wine gathering formula. Read on for 5 things to bring on your next cozy, outdoor wine gathering. Make it your own and tag us in your photos! We'd love to see your style.
LIGHTING


Candles and lanterns: Don't forget about lighting! If you're picnicing into the evening, set your table with a few strategic lanterns or (electric)candles to light the night. Plus, EVERYONE looks prettier bathed in warm candlelight! Fill your lanterns with these citronella tea lights for a little extra mosquito security.
SEATING + COMFORT


Cushions and pillows: Bring enough soft seating options so that the party doesn't get cut short due to sore booties! We love Home Goods and Target for affordable floor pillows, like this bold and chunky one.
A portable table and blankets: Our project manager's father...