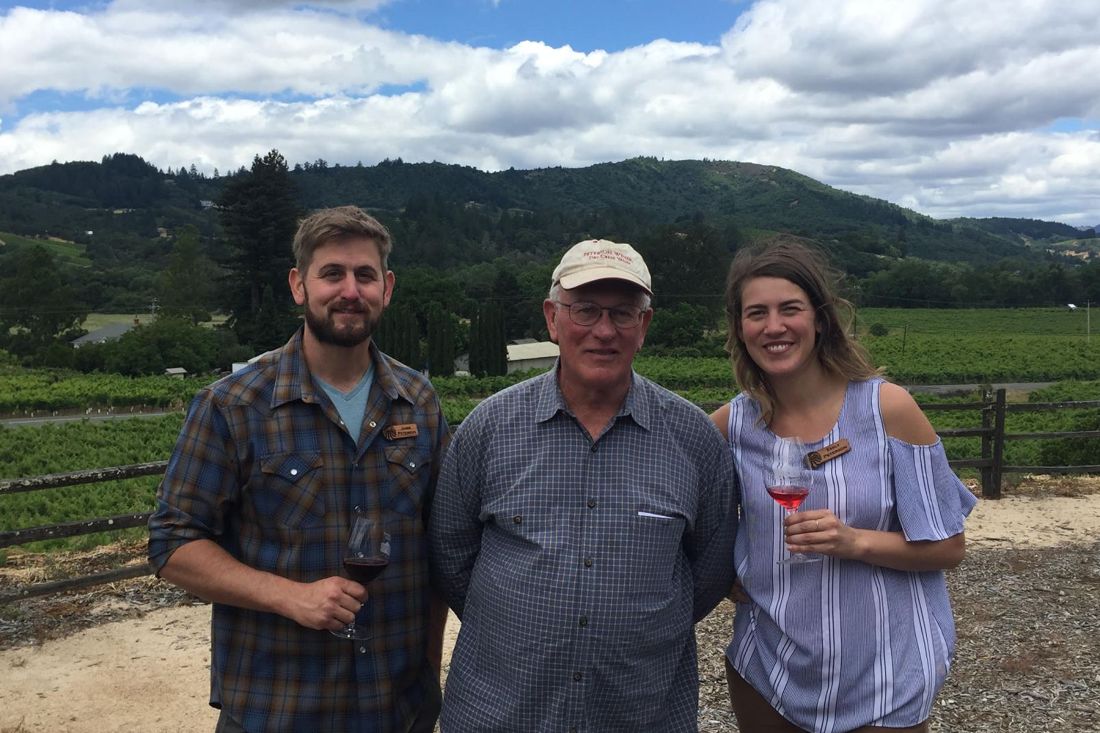 Photo: boxerbrand.com
What gets winegrower Fred Peterson out of bed in the morning? "For me, the motivation is that every day is so different in the wine business," he says. And it's true. Fred Peterson and his son, winemaker Jamie, never set out to make the same wine twice at Peterson Winery in Dry Creek Valley of Sonoma County.
Fred and Jamie thrive on the fact that each day, each year, is a new adventure in the vineyard. They consider it their job to harness whatever is naturally occuring at any given time and put in a bottle for you to enjoy.
This gentle way of winemaking is what the Petersons call Zero Manipulation. This philosophy emphasizes traditional winemaking practices in order to maximize each wine's naturally occurring flavors and textures. As their website states, "Fred and Jamie celebrate vintage differences and don't tweak or homogenize the wine to obtain consistency of flavors, a common practice in mass-market wineries."
Fred says that this delicate balance all starts in the vineyard, describing it with that classic cliché that, "the best fertilizer in a vineyard is the grower's footprints." The two men spend just as much time tending the grapes in the field as they do making wine in the cellar. They notice how each bunch of grapes hangs, what size the grapes are, how the water and the sun are nourishing each vine. They take their cues from nature itself.
As if this picture couldn't be prettier, Fred's daughter Emily is also in charge of marketing and sales for the winery. It's a family affair! For 30 years, the Petersons have not only made delicious wine, they have also cultivated a casual and supremely welcoming vibe at their tasting room and beyond. Their approach to winemaking and their customers can be described with the simple phrase, "come as you are." Leave your pretensions at the door and take a sip (or three) of some wine made with genuine heart.


For more information on the Petersons, listen to them featured on the Wine For Normal People podcast!


Find these Peterson wines in the Sip Better SHOP:

Zero Manipulation, Carignan, Grenache and Syrah | Sonoma, CA
Mendo Blendo, Petit Syrah, Syrah, Grenache and Carignane| Sonoma, CA