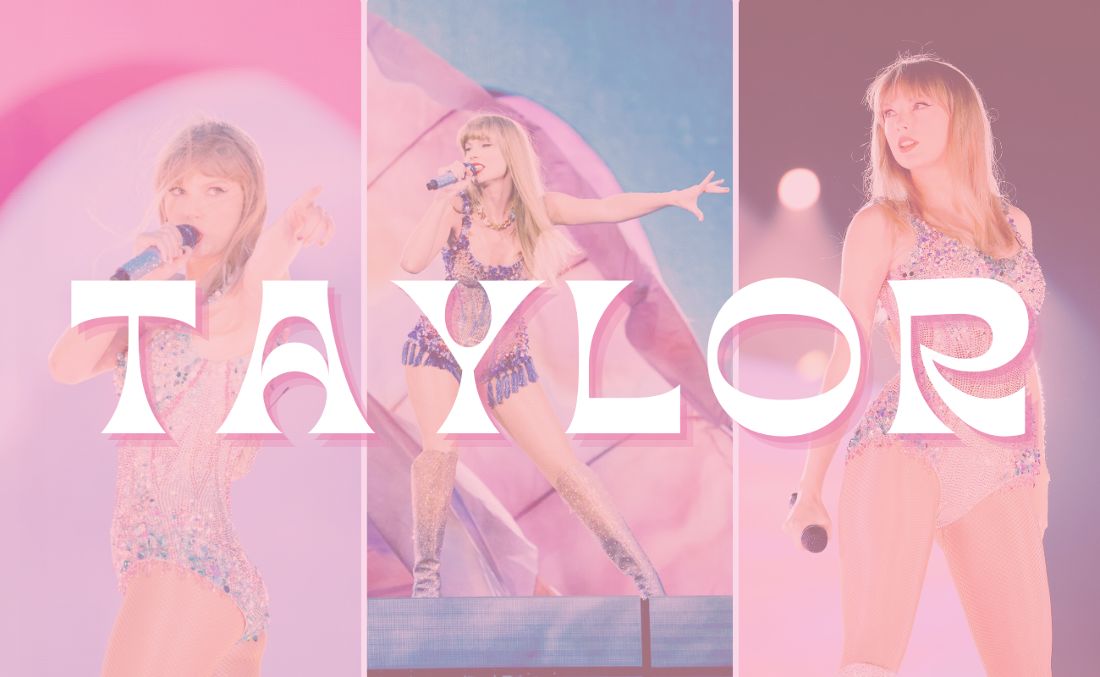 Taylor Swift is arguably the biggest thing in pop music in 2023. With her Eras Tour heading to Minneapolis this weekend, we decided to give you the perfect bottle for every era. Are you ready for it?
Taylor Swift (2006) was the debut that started it all. With a country twang and some teardrops on her guitar, young Taylor was fresh, unexpected, and a brilliant writer (even at 16 years old!).
DRINK THIS
Buil & Giné 'Nosis' Verdejo | Rueda, Spain
This winery's  'Giné Giné' red is one of our best sellers, but this white is perfect for all of you Sauvignon Blanc lovers out there! Fresh and tropical with hints of mango, passionfruit, and dried pineapple, this wine is perfect all year long. Taylor's debut album feels like comfort food for the heart to those of us who have grown up with her and this white pairs perfectly with creamy pastas, cheesy, creamy potato dishes or dips. 
Swift's sophomore album, Fearless, cemented her spot as a legendary pop artist with singles like 'Love Story' and 'You Belong with Me'. Fearless lets the listener fantasize about storybook romance while remaining wary of knights on performative white horses.
DRINK THIS
Union Sacré 'Edelzwicker' | Central Coast, USA
Edelzwicker translates to "noble blend"--perfect for your inner princess. The skin contact gives this wine texture and personality with notes of peach, apricot, and stone fruit. Lilies also come through in this wine making it perfect for imagining yourself in one of Swift's over-the-top Shakespearean romances.
Speak Now was Taylor's first entirely self-written album and focused on the joys and pains of growing up. By far her most transitional album, it sits somewhere between her joyous, romantic younger self and the powerful woman she is now.
DRINK THIS
Cantina di Carpi e Sorbara 'Piazza Grande' Lambrusco | Emilia-Romagna, Italy
This wine is the perfect house wine. Piazza Grande really will pair with everything. A pizza party with the girls? An upscale dinner party trying to impress your new in-laws? Crying in the bathroom after a break-up? Bring. It. On. No matter what stage of life you're in, this bottle will fit right in.
This enchanting wine is fresh with notes of red cherries, strawberries and blossom combined with a creamy mousse and playful, delicate acidity.
Red offers expressive vocals, depictions of love and loss (who doesn't love screaming the 10-minute version of All Too Well?) and Taylor's first subtle pivot into the pop music world.
DRINK THIS
G.D. Vajra 'Claré J.C.' Nebbiolo | Langhe, Piedmont, Italy
How could we not pick a red wine for this album?! On the nose, you get soft crushed rose petals, strawberries, and wild raspberries for a romantic introduction to this wine. This super spanky, sprightly red explodes with notes of super fresh red cherry + strawberry fruit, crunchy minerality, bits of floral-y spice -- leaving just a touch of red licorice rope on the tip of your tongue before you swallow it with a giant smile on your face. Enjoy this with a fantastic charcuterie board under the starlight or with flatbreads, pizza, and anything with fresh tomatoes.
The gorgeous red label is just the metaphorical cherry on top of this pairing.
1989 was released shortly after Taylor moved to New York. Inspired by the bright lights of the city, a tumultuous relationship with an international pop star, and hanging with the most famous girl squad in pop culture, this album marked a distinctive pivot out of the country genre for Swift.
DRINK THIS
Champagne Billecart Salmon Rosé | Champagne, France
A luxurious and international favorite of Leslee, this champagne has a subtle aroma leading to an elegant, delicate bouquet of fine notes of red fruits and zest of citrus fruits. Whether you're enjoying caviar with a British popstar or becoming the dinner party's favorite by bringing this bottle, Billecart evokes opulence while giving you A TON of bang for your buck. One of Taylor's favorite bars (Lovers of Today better known in the Swiftie universe as the dive bar on the east side) also finishes several of their cocktails with champagne.
Taylor burst back onto the music scene with her edgiest album to date, Reputation. Challenging the media narratives surrounding her personal life and beef with other celebrities (hello, Kanye and the Kardashians?!)this pop album redefined the public perception of America's sweetheart.
DRINK THIS
Hush Heath 'Balfour 1503' Sparkling Brut Rosé | Kent, England
While this album features intense bangers, it ends with the song New Year's Day and was written while Taylor was falling in love with her British (now ex) beau. This sparkling UK wine has a delicate rose petal pink color with a nose of bright citrus, wild strawberry and dried herbs. The palate is full of refined red berry fruit, pink grapefruit and lively acidity balanced with a touch of sweetness on the finish, just like the album.
Lover brings both gorgeous slow dances perfect for a wedding and bright pop songs filled with pure joy. This album pairs well with vibrant colors, falling in love, and (obviously) a great rosé.
DRINK THIS
Stolpman 'Love you Bunches' Rosé | Santa Barbara County, USA
Whether pounding this in the middle of a cruel summer, enjoying a glass on the patio in the daylight or enjoying with friends in the afterglow of a great night out, this delicious rosé pairs perfectly with the softer side of Taylor. This wine evokes strawberry shortcake and peach on the front palate with a velvety, airy texture reminiscent of tasting angel food cake for the first time as a child. 
Folklore and Evermore were both released as surprise albums in the height of the pandemic. A new sound for Swift, these albums have a more indie, melancholic sound than Taylor's previous discography. Brimming with career-best moments and stories from the perspective of various fictional characters, these two albums take the listener on a bold, intriguing journey.
DRINK THIS
Korta Katarina 'Reuben's Reserve' Plavac Mali| Pelješac Peninsula, Croatia
While a bottle of bubbles may have been the obvious choice to drink while listening to 'champagne problems' we chose this delicious red for its ability to take you on a different journey with every sip. This bottle is as rare and bold as a cultural moment in the middle of a pandemic. It is one of only 633 bottles created with a  special selection of the finest grapes in this Croatian vineyard and best hand-sorted grains. This wine is a concentration of fruits and Mediterranean herbs, which opens in a different direction with each new sip.
Midnights is Taylor's most recent album. She said this album is "a collection of music written in the middle of the night, a journey through terrors and sweet dreams." With a collaboration with Lana Del Rey and velvety, rich, refined vocals throughout, this album is perfect for a Friday night in.
DRINK THIS
Roserock Drouhin Pinot Noir | Willamette Valley, USA
Our Roserock Pinot Noir is a cuvée selection from the estate's 35 blocks, which are handpicked, sorted and individually fermented. While Pinot Noirs from the Eola-Amity Hills are typically known for their structure and power, Véronique Drouhin emphasizes Roserock's elegant and refined qualities. This wine has a brooding black fruit edge with a mouth feel full of violet and rose petals.
— Addy Van Pelt