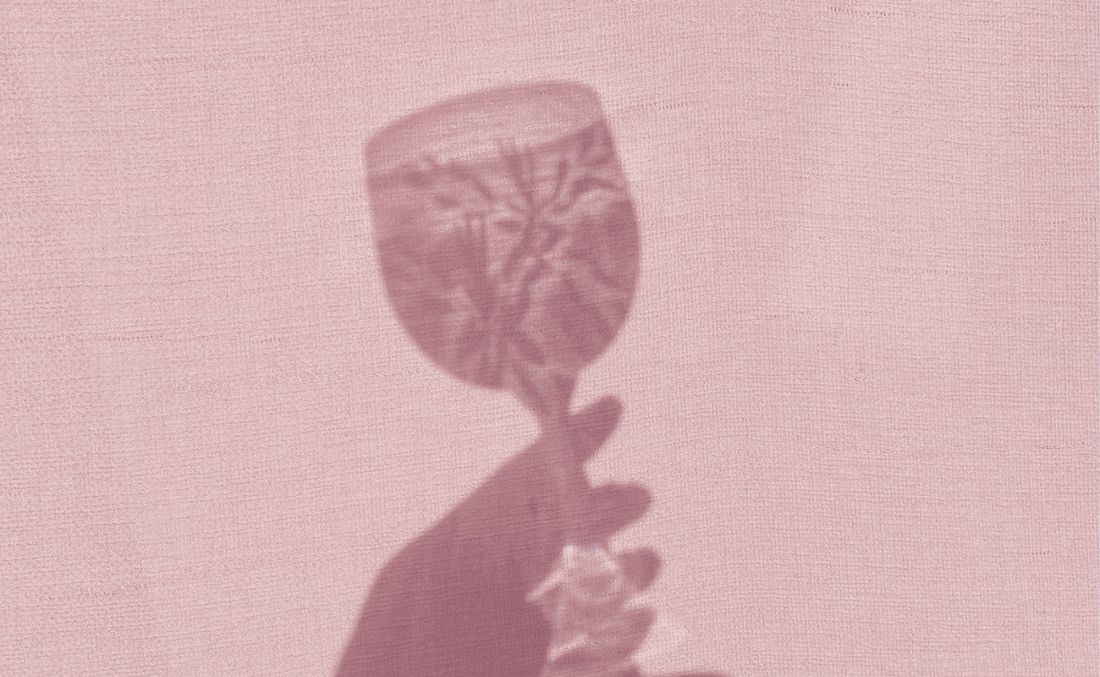 If your mom were wine, what would she be? In honor of Mother's Day, we took a crack at pairing wines to some of our favorite moms in pop culture and it was so much fun, we might make it a regular thing. Try it for yourself! 
If you're a Gilmore Girls fan, you know that the only thing it's more famous for than its idyllic Autumnal setting is Lorelai and Rory's crazy eating habits. Lorelai is the quintessential Cool Mom, and both she and Rory subsist largely on diner food, gallons of coffee, and take-out. We found the perfect wine for Lorelai and the best part? It's great with take-out of ANY kind!
DRINK THIS
Union Sacré 'Sangio' Carbonic Sangiovese | Paso Robles, California
This Carbonic Sangiovese is lite, brite + candied cherry with an extremely bodacious personality! Zesty with raspberry + berry notes.  Def ready to drink! Serve it with a chill + get ready to chilllll with a little Gilmore Girl throwback sesh!
We like her for her raspy voice and love her for her role as the moral center of The Simpsons! Aside from her duties as homemaker and Voice of Reason, Marge has flirted briefly with a number of careers ranging from a police officer to an anti-violence activist. She's the best around! We're pairing her with a sophisticated wine that will taste great with any midweek meal.
DRINK THIS
Bodegas Ostatu Rosado (Tempranillo, Garnacha, Viura | Rioja, Spain
Bright, clean, and very particular. Elegant, complex, with a fresh nose and characteristic varietal notes of red berries, strawberry, mint + fennel. Light + fresh on the palate, complex and persistent, round + pleasant.
Morticia is a straight up ICON. From her pale striking beauty to her sly and dramatic demeanor, she's the best sort of scary mom. Wednesday and Pugsley don't know how good they've got it! The wine we chose for Morticia is luxuriously alluring with a subtle spice, just like the lady herself.
DRINK THIS
Casa Silva 'Los Lingues' Carmenere | Colchagua Valley, Chile
Deep ruby in color. On the nose, intense, with notes of ripe black fruits w/ hints of wild forest fruits. On the palate, fruit notes are dark boysenberries + dark cherry with hints of tobacco and touch of forest floor. A roasted hatch chili note comes about just at the end with a surprising finish! Spicyyyy!
Peg! She may be a bit of a slacker (ahem) and show her love in a roundabout way, but we love her skill at throwing insults and can't deny her expensive taste! These fizzy and affordable bubbles totally match her sensibility.
DRINK THIS
François Montand, Brut Méthode Traditionnelle (Colombard, Ugni Blanc, Chardonnay) | Jura, France
Bright green apple, kiwi + sunshine! The center is deliciously creamy + round, giving way to loads of yeasty, baked breads. A treat for the senses and one bang for your buck BUBBS!