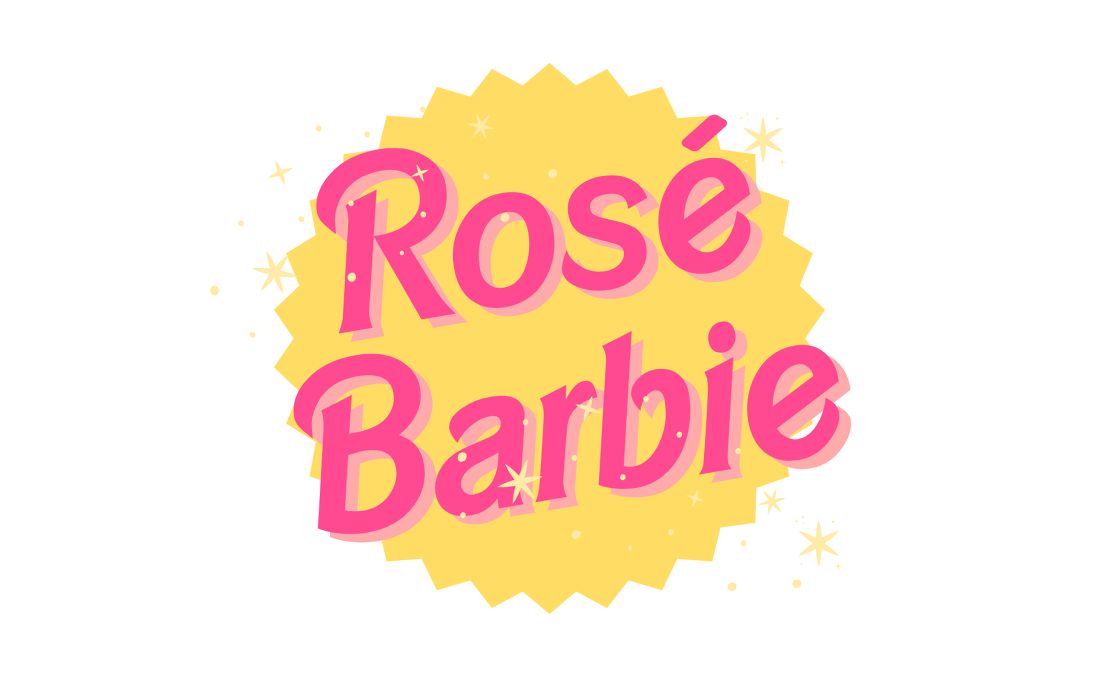 It's t-minus two days until Barbie: The Movie premieres! Is it the best thing to happen to the year 2023? Our hopes are high and we're celebrating Barbie's big screen debut by pairing some perfect rosés to a few of the Barbie dolls we've loved. Enjoy! This Barbie is ready to party.
Malibu Barbie + Pomalo Rosé (Croatia)
Malibu Barbie's debut in the 1970s (pictured above) ushered in Barbie's iconic California cool girl look. And while there have been many iterations of this Malibu gal, you can bet she's always sunkissed and ready to surf until the sun goes down! The only thing missing is a tumbler of pink drink nestled in the sand next to her beach towel. 
Pomalo Rosé is pretty much summer in a glass, and it would be right at home with this Barbie's carefree attitude: The word pomalo loosely means something like "relax, no worries" in Croatian! On the nose, this wine is floral and laced with strawberry and raspberry notes, while the palate is vibrant and bright (like the sun! Ahem). 
Mermaid Barbie + Il Mostro 'Terre di Chieti - Longana' Frizzante Rosato (Italy)
The perfect combination of every little girl's favorite things: Barbies and mermaids. There have been many iterations of the Mermaid Barbie, the most recent being John Cena and Dua Lipa in the new film. With long hair and brightly colored tails, these dolls quickly got their own film series and crossovers with the Barbies of Fairytopia!
This label and this wine
's perfectly pink hue SCREAMS Mermaid Barbie. This Italian rosé has gorgeous light red fruit and floral notes. As old as the legends of mermaids, this wine is made with an ancestral method where fermentation finishes in the bottle. This method highlights the bright fruit flavors and salinity, pairing perfectly with our saltwater dwelling, brightly colored Barbie friends.
President Barbie + G.D. Vajra 'Rosabella' Rosato (Italy)
If Barbie were president, pink would be our national color, smiles would be a part of every outfit, and each day would be sunny and bright. *sigh* I guess if we can't have Barbie in the Oval Office, we ought to settle for a classy rosé wine instead. 
Our most popular pink, this Italian rosé is a refined blend of Barbera, Dolcetto, and Nebbiolo. Its fragrant nose leads to a palate that pops with tart cherry, raspberry, a little citrus, and an elegant minerality fit for the most professional doll in Barbieland.
Gardening Fun Barbie + Field Recordings Rosé (California)
Gardening Fun Barbie hit the shelves in 1996. She teams up with her younger sister, Kelly, for a perfect summer day in the garden, complete with hot pink gardening tools and her iconic sunhat.
With her carefree spirit and killer floral pants, we know that this Barbie would reach for the Field Recordings rosé loaded with peach skin, cherry pit, light strawberry + citrus notes, making this one gulpable rosey babe after a long day working outside.