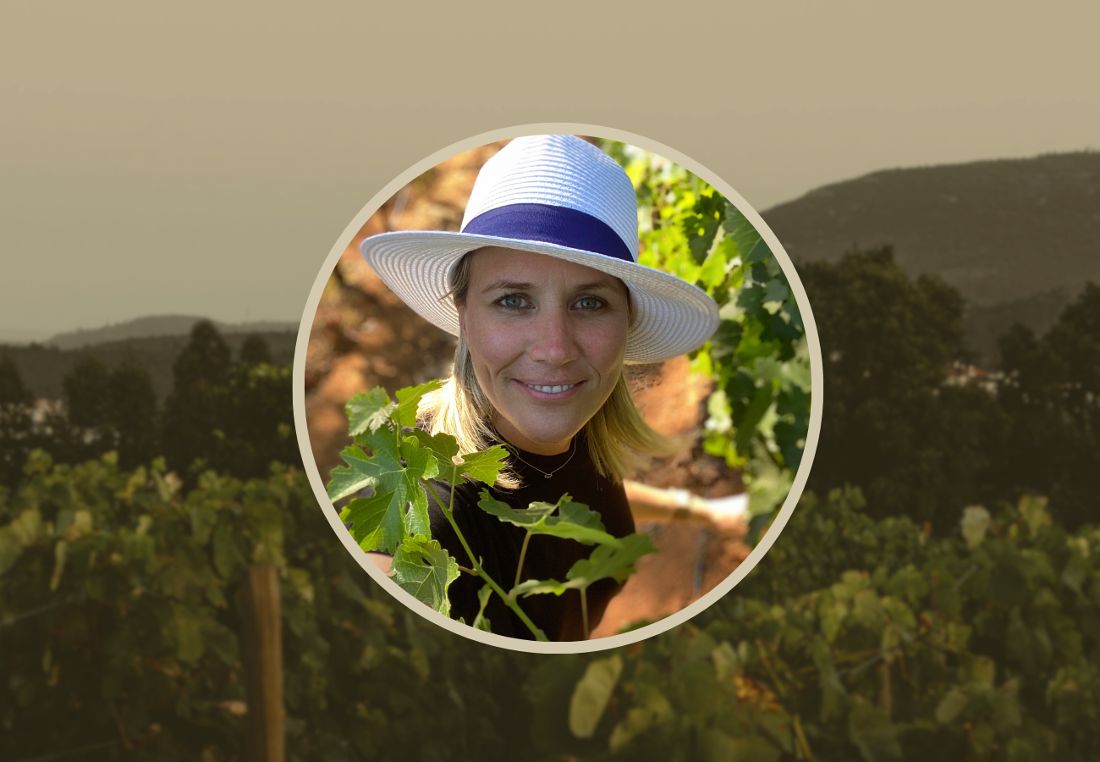 Photo: Leslee Miller, César Fonseca, Walther Cardona Gabriela
Looking to take a break + embark on a journey through picturesque vineyards and sip exquisite wines amidst wine country?  This summer, a few from the Sip Better team took a whirlwind trip to the Finger Lakes wine region in upsate New York.  Not only are we sharing a treasure trove of tips for enjoying the FLX region via Leslee's Amusée blog (Finding the Finger Lakes), but share a few insider tips and tricks for an unforgettable experience as you explore the winemaking regions of the U.S. and beyond. 
Grab a glass and come along with us!
PLAN AHEAD FOR THE PERFECT TRIP
• Research the region: Whether it be stateside or far away making sure that you've made plans for all the things you want to accomplish with wine and other leisure activities is important.  Often times, folks do not realize how far regions are from one another (IE: the Napa + Sonoma Valleys -- they are not as close as you think).  Plan for what makes the most sense for the amt. of time you have.  If you have 2-3 days, in most cases, it's best to stick to one wine region.  
• Winery selection: Think about the wineries you'd like to see, taste + tour.  Leslee generally does not recommend more than 2 winery tours a day or 3 tasting appts a day.  Doing too much makes for a long day -- remember, you want to make it to your dinner reservation!  Incorporate older, pionerring or iconic wineries of the area as you'll most likely catch a great deal of history with these establishments.  At the same time, toss in some smaller boutique operations or maybe even time to catch a very small mom-and-pop style vineyard that someone mentioned to you at a local watering hole.  
• Seasonal considerations: Summer, of course, is the best time to see the vines growing + potentially full of fruit.  Always a wonderful time to visit, although this is also high season for most vineyard spaces.  Everyone heads to wine country in the summer.  Have patience for other tourists if you go at this time + expect to pay more for accomodations.  Leslee is a fan of harvest season (remember, this is different for every region from end of July-Nov depending on where you go globally) -- the smell of the air has a gorgeous 'raspberry bread' aroma to it: Leslee says!  Fall is also pretty gorgeous, as the leaves on the vines turn their fall color -- great for Insta!

• Crafting your itinerary:
Here's a little note from Leslee (taken from her Finger Lakes blog) >>> I'm in the industry, so I'm used to booking ahead.  I knew this wasn't Napa, but I knew in July the region would be busy so I called ahead by 30days.  My appointments tend to be a bit different than a 'consumer' tasting.  As a person of the trade, I am generally looking to add wines to one of my businesses (if they suit our specs) when I travel to a wine region.  I want as much information as the winery can give me and want all the 'production' language that goes along with it.  I generally want a full one-on-one with the winemaker or owner themselves.  This is generally not the case when you book a consumer tasting, so if you do get the owner or winemaker then you've really struck the lotto that day! 
Here's the thing…when you are booking your appointment, ask the winery if they have something unique you can book with them (a food pairing, a library tasting, single vineyard bottlings, etc.). You'll sound like you know what you're doing and most likely impress the winery, which generally coaxes them into pouring something a bit more special for your group. 
• Make appointments and arrive ON TIME!  Even if you're a solo visitor in a region that does not require reservations, it's best to call a winery in advance to ask about their walk-in policies for tastings and tours, especially on the weekends. Ensure your group's driver gives you enough time to get from place to place.
• Have a designated driver or hire a winery tour company. Remember, even just a glass can make you 'over the limit' in some states.  Best to take precaution + make someone in your group the DD.  Or, hire a driver for the day (lots of options for wine country usually) that will simply pick you up, wait for you at wineries + take you to your next location.  You may absolutely hire a 'touring company' to take you, just know many of them are spiffed or receive sales commissions on the places they think 'are the best'.  A lot of these places have deals in place with wineries as to where they'll take you.  Something to consider. 
WINERY ETIQUETTE
Leslee always says, there are 'do's' + 'don'ts' in this category!  
• Come prepared. Be ready to ask questions and actively listen throughout your tour and tasting to get the most out of the experience. Bring a notebook for tasting notes to keep track of your favorite wines.
• DON'T overindulge. Start by selecting two to three wineries to visit per day. During a tasting, it is perfectly acceptable to spit. If you're not offered a spit bucket, you can ask your host for one. Even if you plan to spit, you will still be swallowing some wine, so always plan to have a designated driver. Incorporating other activities (see below) like tours, hikes, or restaurant visits breaks up the day and ensures you do more than drink.
• Steer clear of any strong scents. Lotions, potions + perfumes should not be worn during winery visits as to distract tasters from their wine flights.  This also goes for those who partake in things that can be 'smoked' - from cigarettes, cigars to cannabis, take note that these aromas can overwhelm a tasting room. 
• Tipping: It is customary to tip your winery guide, tasting room attendant or (if you hire a tour guide for a region).  Anywhere between 10-20% is ideal depending on the job they did for you.  
For more of Leslee's WINE ETIQUETTE TIPS watch her most recent segment on the Jason Show [below]
WHAT TO PACK (OR POTENTIALLY UNPACK IF YOU'RE SHIPPING WINE HOME)
• Most tasting rooms are pretty casual, but it doesn't hurt to wear an outfit that's polished and a little on the conservative side.  Try something simple + classic: linen!
• Pack a wrap or sweater for any winery cave tours.  The cellars are temped to 50ish degrees, trust us you'll need a little something to wrap up in.  
• When headed to a winery, wear a simple flat shoe, wedge or sandal.  You might be trompsin through a vineyard or a wet winery cave floor -- cute heels won't work for this kind of visit.  
• Sip an extremely rare bottle that caught your eye that you can't get back home + only at the winery?  Take a bottle home (inside of your checked luggage) in one of Leslee's most recommended wine bottle packing bags: The Bottle Bubble.  Trust us, you'll love this!
• Wine Club Sign Ups or Shipping (more than 1-2bts) Wine Home.  Every client always laughs when telling us of their 'wine country' vacation saying: And then, two weeks later, all of the wine clubs we signed up for arrived at our door.  We had no idea we joined so many!  Whoopsies. 
Something to just be warned of.  You sip, you relax.  And suddenly, every single winery you went to was the BEST winery you'd ever been to and suddenly your credit card shows up on every winery's wine club application.   Of course, to each his own.  Just remember, no winery should ever put pressure on you to join their club or buy wine.  However, you must consider the fact that it IS their job to sell you wine.  
If you do ship wine home stateside, make sure the winery is able to legally ship to your state.  Make sure, also, that you can't buy the same wines at your nearest small bottle shop back home versus shipping the wines home - which could save you bundles of shipping costs.  Same goes for an international trip!  Alot of clients we have ship wine home that can be found right on our Sip Better shelves.  So if you do ship, make sure it's something you are completely in love with, you can't get here and either have the winery ship it for you or use our Bottle Bubble bag Leslee recommends above.  

OTHER ACTIVITIES



Trust us, tasting wine is hard work!  Schedule in some buffer time so you can grab a bite to eat or take a break between visits—tasting wine can be exhausting.
• Stop at a local bakery for coffee, baked goods in the a.m. -- we always find these regions equally make great coffee!
• The local shops, art galleries or downtown areas of these regions are always so fun to browse.  Usually lots to see as most locals will recommend their favorite boutiques, watering holes, etc.  
• It's not JUST wine country—grab a drink at a brewery or distillery!  More and more breweries and distilleries are popping up in wine country, giving you a way to break up your wine tastings and try something new!
• Enjoy the great outdoors. Get outside and explore on a self-guided hike or rent a bike for part of the day. Many areas also have access to rivers, lakes, or the ocean! Rent a boat, kayak, or paddleboard for some time on the water. Or take a swim like we did in our most recent trip to the FLX.  
• Grab a bite to eat at a local restaurant. Options range from fine dining to casual, but stopping at a few restaurants in wine country is a MUST. Many areas have become dining destinations that offer a look at local fare, farm-to-table dishes, and wine pairings. 
• Soar above the vineyards to see the sights. Many areas have hot air balloon, airplane, and helicopter tours of wine country that give a unique perspective of the area.


PERUSE two DETAILED WINE REGION ITINERARIES from Leslee's Amusée Blog 



• After spending many years living + working amongst the Willamette Valley of Oregon -- Leslee took a recent trip back to visit a few of her old winery pals, and some new ones! She shares a full itinerary (literally from TOP TO BOTTOM) of her favorite hotels, restaurants, wineries + tips for enjoying the region's wine country through to Oregon's famous coastline here >>> PRO TIPS FOR PDX, WILLAMETTE VALLEY WINE COUNTRY + THE COAST 
Purchase many of the Willamette Valley's small grower wines HERE from Sip Better's site or in store. 


• The Sip Better Team just got back from New York state's Finger Lakes (FLX) region -- located in upstate New York.  Take a peek at Leslee's most recent write up loaded with a full 3 day itinerary - chalked full of winery visits, accomodation recommendations, food, travel route, leisure activities + more for the region here >>> FINDING THE FINGER LAKES 
These wines now available for purchase in store or online: 
Dr. Konstantin Frank Sparkling Brut
Dr. Konstantin Frank Rkatsiteli
Salmon Run by Dr. Konstantin Frank Chardonnay/Riesling 


• Looking for someone else to plan a wine country trip for you?  Head on over to Leslee's closest gal pals' company: Ready + Roam!  They'll do all the heavy lifting for you so that you can sip, savor + relax without lifting a finger.  
Enjoy your next trip to wine country!