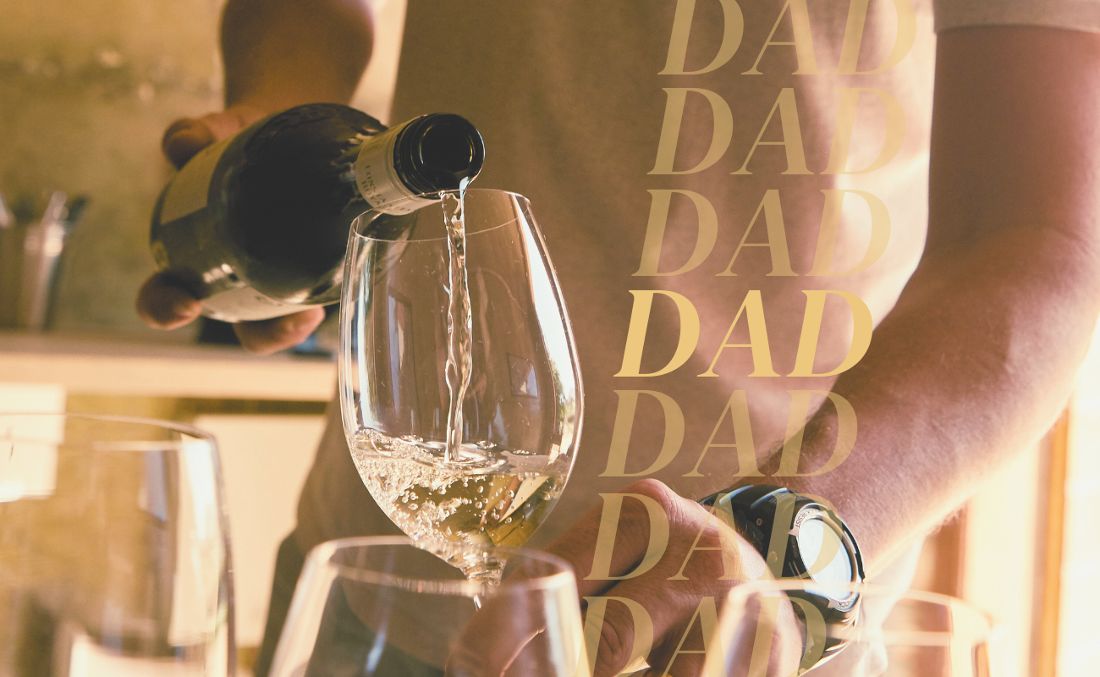 Photo: Laker via Pexels
For Father's Day this year, we picked four of our favorite TV father figures and paired wine to their personalities. Highly recommend trying it for yourself! There are so many great dad-like characters (and wines) out there, right? Enjoy!
In many ways, Phil Dunphy of Modern Family could be the epitome of a suburban dad—three kids, nice house, Dad jokes for days. But what makes Phil special is his relentless optimism and whimsical nature. He's kind of like a big kid, and boy do we love him for it. 
DRINK THIS
Unico Zelo 'Fresh A.F.' | Riverland, South Australia, Australia
With its deep red hue, this fantastically hip Nero d'Avola reads like a stereotypically "dude" wine. But its whimsical notes of glazed blueberry hand pie and fresh, snappy wild berries give it a childlike essence that perfectly reflects Phil's sweet demeanor and contagious energy. Add a little chill to this one before you serve it to make it shine!
Like every character in The Last of Us, Joel Miller has been beaten down by the world and all of its darkness. And while we love Joel's gritty nature, when he meets Ellie, he's angry and closed off and almost immune to her brightness. Thankfully, she soon reminds Joel of his ability to love and find goodness in a world of chaos. 
DRINK THIS
Union Sacré Dry Riesling | Central Coast, California
Thirty days of skin contact (which gives this wine its punchy orange hue) make this is an electrifyingly dry Riesling. Yet, in the same way that Joel is brought to life by young Ellie, this orange wine's brisk vibe is beautifully balanced by a full bouquet of florals, honeycomb, and peach notes that will keep you reaching for more (and more and more).
Bob Belcher! Is there a sweeter, more well-meaning cartoon dad out there? No way. Bob's committment to his family and making delicious burgers, even when things go haywire, is heartwarming and always ends in silliness. 
DRINK THIS
Delta Pinot Noir | California, USA
A California Pinot Noir under $20, affordable enough for a weeknight indulgence, and a hyper-accurate representation of the grape. Crafted by husband-and-wife duo, Alexis and Matt (ummm, helloooo Linda and Bob!), part of the proceeds of this wine go toward fighting environmental change. And just like Bob, this wine is straightforward, sincere, and perfect with a burger.
He may be gruff, but he's got a heart of gooey gold: Jim Hopper! The bachelor cop-turned-guardian is one of the heroes of Stranger Things. He's the underdog we're always rooting for and waiting for to burst through the door and save us from the demogorgon.
DRINK THIS
Broc Cellars 'Love' White (CAN) | Madera County, California
With notes of golden fruit and a pleasant salinity, the best thing about this fresh white blend is that it comes in a can! Ultimately portable and crushable for the man who's really more of a beer guy.