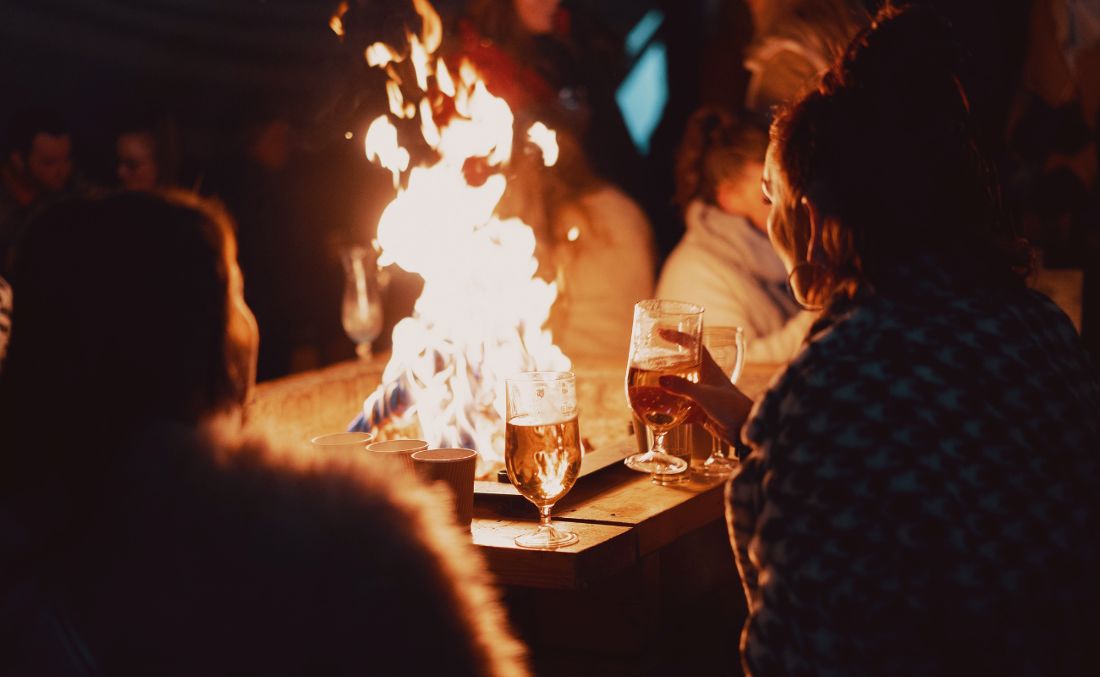 Photo: Ross Sneddon via Unsplash
It's October. The holiday season is around the corner, trees are erupting in fiery colors, and words like crisp and cozy and hunker down are on everyone's lips. It's pretty much the best time of the year, right? And it's also the best time of year for gathering.
From rowdy neighborhood bonfires to fancy Thanksgiving feasts, there are many reasons to get together in the Fall. And accordingly, there will be occasions where you're surrounded by just your core group of friends, and others where the party is much more nuanced and mixed. So, how will you ensure that your sister-in-law's love of all things bubbly jives with your Dad's insistence on "anything under fifteen bucks"? 
Easy! Add our shop page to your bookmarks and take a deep breath. Maybe put on a little jazz. It's going to be ok.
Choosing beverages geared toward your (or anyone's!) specific tastes is exactly what our sommelier, Leslee, does. Our Let it Rip! tasting kit is a great place to start if you simply want someone to set you up with wines that are not only perfect for your palate, but will also present you with loads of variety and fair price points (a.k.a. happy party guests, no matter what they like to drink!). It's a delicious way to fall in love with wine.
Leslee also recommends a few bottles in particular that are crowd-pleasing enough to settle the most heated political debate or board game battle. Enjoy!
CROWD PLEASING WINES FOR FALL
ELENA WALCH SCHIAVA| Italy
A light and vibrant red full of cherries, strawberry and raspberry fruit, backed with a touch of savory spice and orange zest.
PULLUS 'HALOZAN'| Slovenia
This wine comes in a liter sized bottle! It's a bright and youthful white with floral aromatics and apple on the nose.
DR KONSTANTIN FRANK (Semi Dry) RIESLING | Finger Lakes
Ripe apricot, nectarine and pineapple notes are effortlessly balanced by lemony citrus.
SHANNON RIDGE 'VIGILANCE' | California
A soft and juicy Cabernet! Layered with black cherry, ripe currant, spice, and dark chocolate.