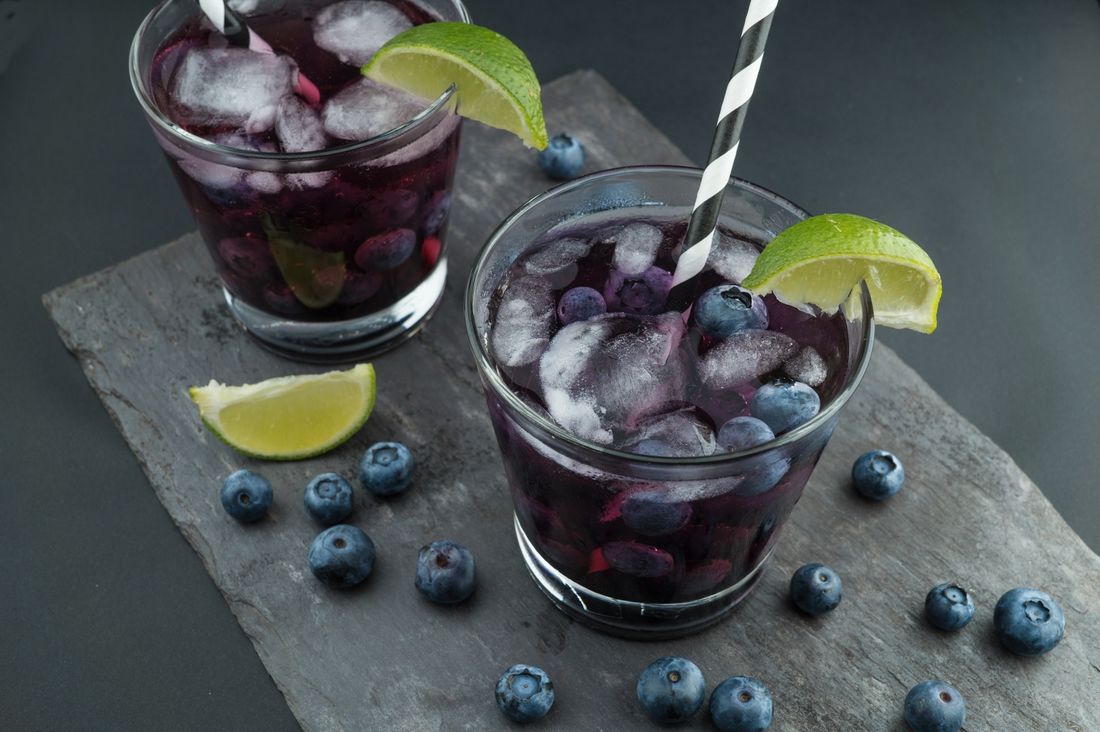 Photo: Wesual Click
Long past are the days of the 'traditional' Sangria recipe.  With so many more wines on the shelf and a slew of delicious bitters, shrubs + more in your favorite retail stores, I thought I'd toss out a few ways to make this tasty Spanish teaser even more irresistible with a few new flavor combinations. 
Traditionally, Sangria is a blend of red wine, fresh seasonal fruit and a splash of brandy.  The basics, yes, are a great place to start yet there are a number of directions you can take this simple recipe to add depth and interest to your backyard punch.  For example, try making your sangria with a lush white wine like Chardonnay, instead of a more traditional 'red'.  Drop in a few tropical fruits to add dimension to the Chardonnay to expose its round pineapple-y, mango flavors.
Or, use a light and refreshing sparkling wine, like Cava from Spain to create a spa-like concoction and add ingredients like fresh kiwi, lime or basil for lifting its refreshing aromatics.
Better yet, use a dark, brambly red like Zinfandel and add star anise, black peppercorns or 
cinnamon stick to expose the peppery and more sultry flavors of your base wine.
One last trick…add a creative simple syrup to peak the natural flavors of the base wine you're using to complete the palate of your tasty wine based cocktail.
And last, don't be afraid to use herbs and even vegetables!  Sometimes ingredients like basil or cucumber add even more acidity to an already zesty base wine.When it comes to your fruit, don't be afraid to even put a light char from the grill on a few of your favorite fruits, for added interest (pineapple, oranges, star fruit, peaches, mango & plums).
The possibilities are virtually endless and all equally, tempting!
Here are a few new recipe ideas to try on your own!​
(Note: Best to combine all ingredients—except for your garnish—and let sit in your fridge overnight for the most flavor before serving) 
LIVELY MOSCATO SANGRIA
(Makes about 16 quarts)
1 mango, peeled, sliced, grilled
1 peach, halved, stone removed, grilled
1 tangelo, sliced, grilled
750mL sparkling Moscato (Choose an inexpensive but tasty one from any corner of the globe) +  4 ounces Cointreau +  4 ounces Brandy (something simple, like Korbel or Christian Bros) +  2 ounces Ginger simple syrup, or to taste
Fresh mint leaves, for garnish
LUSH BLANC DE BLANC SANGRIA

(Makes about 16 quarts)
2 oranges, cut crosswise into 1/2-inch wheels, grilled
2 lemons, cut crosswise into 1/2-inch wheels, grilled
1 cup pineapple, peeled, cored, cut into slices, and grilled
1 pear, peeled, cored, halved, grilled
1 apple, peeled, cored, halved, grilled
750mL California Chardonnay +  4 ounces Cointreau +  4 ounces Brandy (something simple, like Korbel or Christian Bros)  +  2 ounces citrus simple syrup or to taste
Edible flowers for garnish
THE DARK & STORMY
(Makes about 16 quarts)
2c blackberries
2c raspberries
2c black cherries (whole and some cut up)
3c red grapes
2c blueberries
3c strawberries (some whole and some cut up)
2c plums
Star anise (just 2-3 whole per 1 bt of wine)
¼ c black peppercorns
Fresh rosemary (approx 2-3 stalks to 1bts of wine)
 
For sweetening & to add a little zip to the overall flavor of your sangria, I like to add:
Brandy (we use Korbel – use 1 cup per 1bt of wine)  -- Cointreau or Grand Marnier (use 1 cup to 1bt of wine) -- Blackberry or cherry simple syrup (use to your level of sweetness – generally 1/2 cup to 1bt of wine)  
What about those Shrubs + Bitters?
Match your bitters or shrubs to the fruit flavors of your wine or ingredients.  (Adding just a dash can go a long way!)
For example:  Add a black pepper cherry shrub to a spicy Zinfandel or a sultry Malbec sangria, a cherry almond bark bitter to a Pinot Noir rosé sangria or an orange bitter to a Chardonnay or Viognier sangria.  A fun way to take your summer sipper up a notch!
QUICK TIPS
Use a few Simple Syrups to kick up your mix, try these!
Basic Simple Syrup:
1 cup water2 cup granulated sugar
Directions:
Add water and sugar to a medium saucepan. Heat over medium high heat, stirring a couple of times to dissolve the sugar, until mixture just boils. Remove from heat and cool to room temperature. Transfer mixture to a sealed container—a glass jar works nicely—and store in the refrigerator.
Ginger Simple Syrup:
Add 1/2 cup of unpeeled, finely chopped ginger to the water and sugar mixture. Boil for 5 minutes. Cool and store syrup with ginger in it; strain before adding to sangria.
Citrus Simple Syrup:
Instead of water, use 1/2 cup orange juice plus 1/2 cup lemon juice. Add the zest of one orange and one lemon. Cool and store syrup with zest in it; strain before adding to sangria.
SO…WHAT ABOUT THE WINE?
The type of wine you choose for your sangria depends on the flavor you'd like to create: fresh and light, rich and robust or bold and spicy!
SAUVIGNON BLANC
Light and grassy!  Fresh notes of kiwi, lime zest, basil, and honeydew will taste just like summer here.
PROSECCO
Citrus splash! Pairs perfectly with tangerine, blood orange, and grilled lemon.Think bubbly!
RIESLING
Pretty as a picture: Ginger, white peach, mango, and mint will make the flavors of Riesling come alive.
CHENIN BLANC OR VIOGNIER
Floral & supple. Honeycomb, slices of rich apple and peach are great complements.
ZWEIGELT
Cherry bomb! Combine with a bright herb like basil and lighter red fruits (cherry, cranberry, raspberry).
CABERNET
Bold, with muscular notes that work well with blackberry, whole peppercorns, and cinnamon stick.  Even grilled black fruits work best here!
SHIRAZ
Peppery, with a hint of smoke. Pair with blueberry, raspberry, star anise, vanilla bean, clove, and black pepper.
SANGIOVESE
Combine with sage, oregano, thyme and red fruits (strawberry, raspberry, plum) for a taste of the old world.
Quick Tip: Read the back of the bottle!  Does the description read: blackberry, cherry & anise?  Then throw those same ingredients into your sangria jar with that exact bottle and voila!  A fool proof way to build the best Sangria.