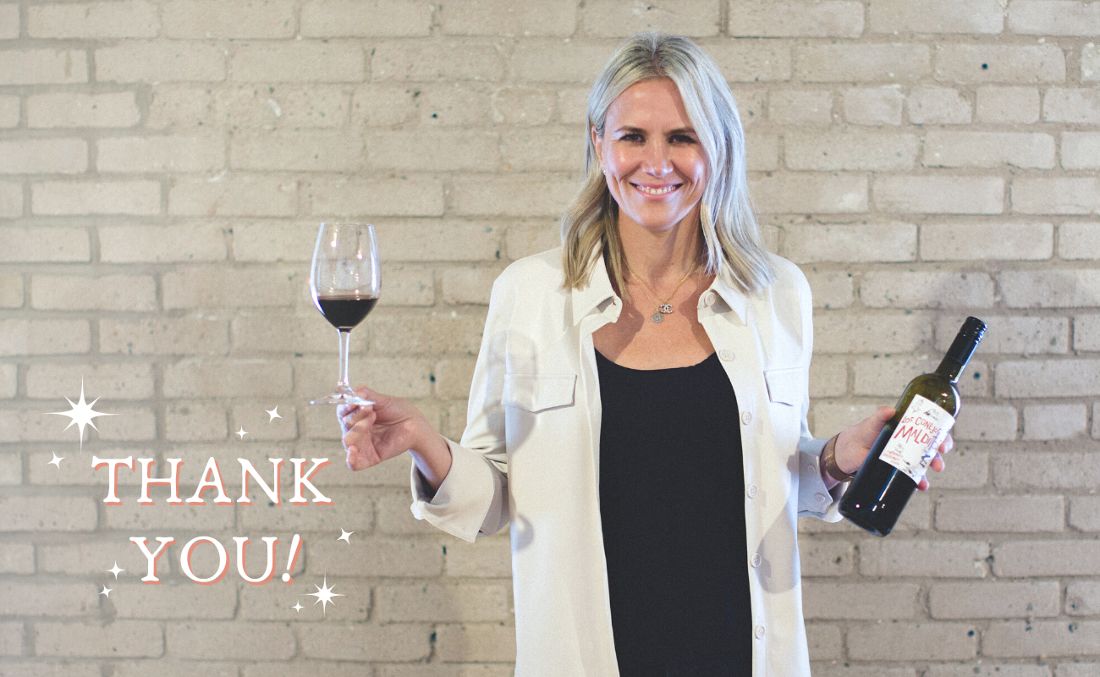 Photo: Sip Better
For the past month, we have been running a crowdfunding campaign on IndieGoGo to help grow the Sip Better wine club, as well as support our *brand new* flagship wine shop in the North Loop neighborhood of Minneapolis. And WOW! The support! We are so grateful to everyone who purchased a perk and contributed.
The IndieGoGo funds will allow us to galvanize our existing wine club and online platform, as well as help us successfully run our brick-and-mortar wine shop. We also plan on purchasing a delivery vehicle in the future, to make wine club deliveries a convenient option for our local members. All of this is possible because of our wonderful community of wine lovers! Thank you!


THANK YOU TO OUR CAMPAIGN SUPPORTERS!

Jennifer Van Buren
Elizabeth Roberts
Katherine Phalen
Lori Dorn
Halina Alexejun
Heidi Hoyt
Becky Drexler
Karam Kamal
Thomas Olson
Sabrina Gilman
Cami Whitt
Steve Adam
Whitney McChane
Dina Andreotti
Susan Eiden
Cameron and Elizabeth Olig
Thomas Fleming
Jay Johnson
Julie Carstensen
Kimberly Long
Tamarind Knutson
Kirsten Meehan
Leah Yotter
Mary Dodd
Jessie Schuppe
Suzanne Moore
Kaitlin Ouverson
Sheila Tippie
Jen Hjelle
Kim Brown
Kim Brown
Dianna Zuendel
Nancy Antin
alexisjbell
Allison Legg
Bethany Halvorson
Bryce Baker
mbeery1869
Ashley Prentice
Richard Geiwitz
jackiehoff
Shaun Keenan
Mike Libby
Bruce Folken
Mickie Damstetter
Clayton Kriechbaum
Paul Soma
Michelle Schultz
Diane Grube
E A Leininger
Meghano Bell
Jarrod & Cheryl Englebretson
Lisa Hunt
Joseph S. Wright
K Fearing Sobalvarro
J. R.
jsbaker
Sarah Haverkamp-Dowse
Steve Guzzi
Jenni DeShaw
Brandy K Doyle
vikkgilligan
Lori Schug
Susan Brunn
Julianne Hunter
Tiffany Ann Flynn
Diane Grube
Jaime Shepheard
Steven Pfaffe
jsbaker
James Chase
Youngstrom family
Kristin Shuldes
Katherine M Pexa
Ginny Priem
Allison Gelfman
Kenton Spading
Peg Webb
Tom Hesse
Sue Jones
Rody Lundgren
Sara Christenson
Mark Jansa
Regina & Jason Folken
Julie Johnson
Kirsten Meehan


We appreciate you!