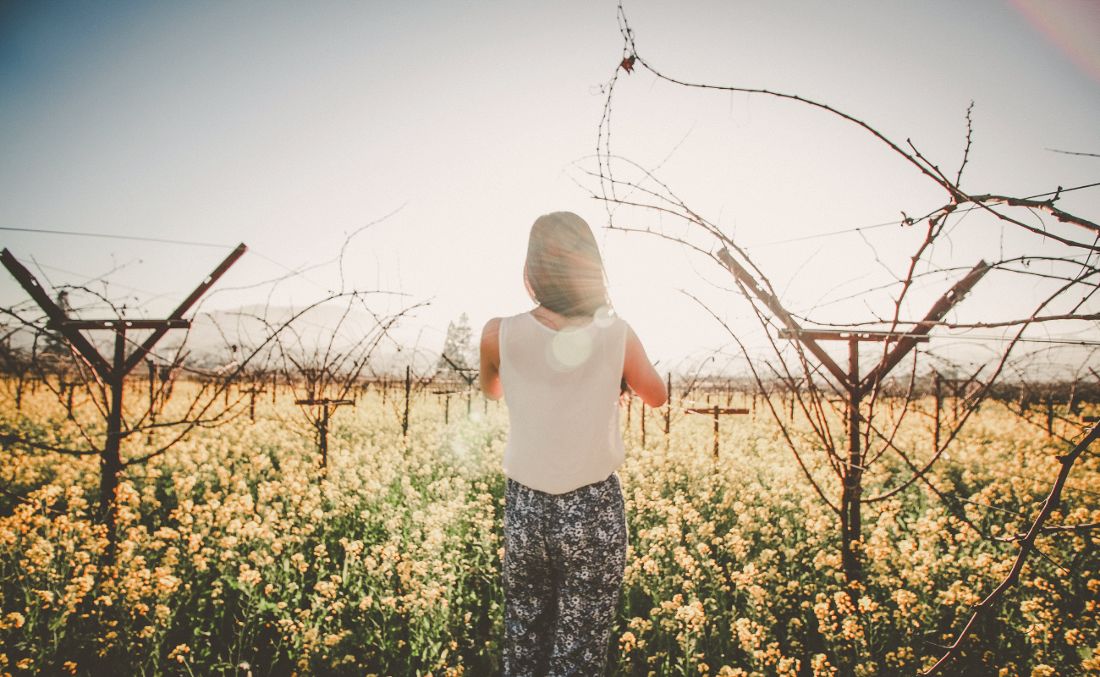 Photo: Ana Gabriel via Unsplash
To celebrate Women's History Month, we're highlighting a few exceptional women winemakers we love.
Isn't it silly that we have to put the word woman before the word winemaker, like it's an alien concept? But truthfully, the wine making business continues to be dominated by men, from farming to production to marketing to selling. A woman hoping to succeed in the field has to work much harder for the same recognition, and it helps if she's born into a family that's already established in the industry. It's more important than ever to recognize women succeeding in wine making, so that one day it won't seem so remarkable. It will just make sense.


MARTA CASAS + MARIA ELENA JIMENEZ
of Parés Baltá


Parés Baltá—just east of Barcelona, Spain—has been in the business of making cavas (and more) for over 200 years. For the last 20 years, the winery has been managed by brothers Joan and Josep Cusiné Carol. But the wine is up to their wives, Maria Elena Jimenez and Marta Casas. 
Marta grew up playing in her grandparents' small, personal wine cellar, but the real reason both she and Maria Elena became interested wine? Boys! In the beginning of their relationships with their respective husbands, Josep and Joan exposed the two women to the true magic of wine. After exploring several of the world's wine regions and developing their palates, both women left careers in science (Pharmacy for Marta and Chemical Engineering for Maria Elena) in favor of studying wine at the University of Tarragona. Together, they now oversee the production of Parés Baltá's portfolio of wines, focusing on biodynamic and natural, low-intervention practices.
TRY THIS: PARÉS BALTÁ CAVA| Penedès, Spain


VÉRONIQUE BOSS-DROUHIN
of Domaine Drouhin Oregon, Roserock Drouhin Oregon + Maison Joseph Drouhin


Véronique Boss-Drouhin grew up in Burgundy, France, where she was surrounded by a family of winemakers and began tasting wines alongside her brothers at an early age. In addition to her nautral love for wine, the lack of female winemakers at the time motivated Véronique's now-heralded career in the industry. Back in the 1980s, Véronique's father, Robert, had the wild idea to begin making wine in the United States. Although she was a newbie winemaker at the time, Robert knew Véronique's palate and skill were exceptional, so he asked her if she would like to head her own estate in Oregon. Today, Véronique not only maintains the elegance and age-worthy integrity of Drouhin Pinot Noirs produced in Burgundy, she also makes every single wine (woah!) produced by her family's estates in the Willamette Valley.
TRY THIS: ROSEROCK DROUHIN OREGON| Burgundy, France
ENRICA + ELISA SCAVINO
of Paolo Scavino


The Paolo Scavino winery has been producing elegant Barolo wines for 100 years. The current proprietory, Enrico Scavino, has brought up his daughters, Enrica and Elisa, in the tradition. Throughout their childhoods (and to this day!), Enrica and Elisa have worked alongside their father, learning to respect the land and yield to the wisdom of Nature. The two sisters now run the winery, with Enrica focusing on the marketing and administrative side of the business, and Elisa at the helm of production and winemaking. The idea that a wine is only as good as its grapes is one of the most important pillars of the Paolo Scavino philosophy. The sisters say that it takes a sensitive and humble winemaker to let Nature do its work in the bottle.
TRY THIS: PAOLO SCAVINO NEBBIOLO | Langhe, Piedmont, Italy