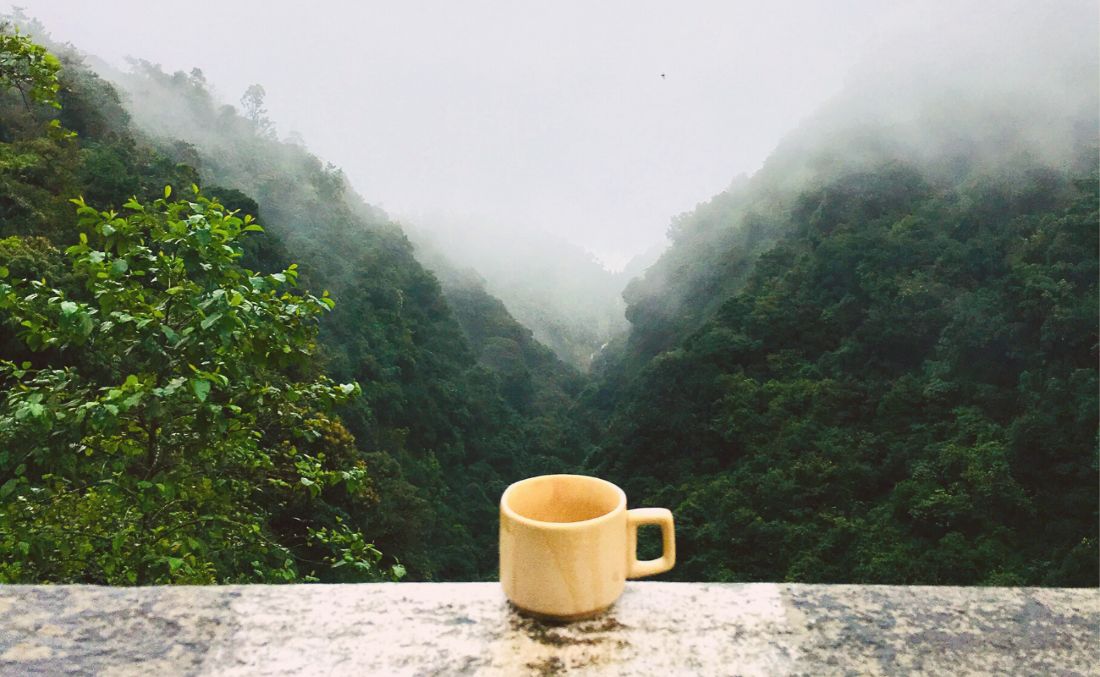 Photo: Photo via Canva
It's hot drink season! What's YOUR favorite warm beverage?
Personally, I love a cheerful mug of mulled wine. It combines the best of Fall spices with the fire and complexity of a wonderful red wine. And the clincher is that it's SO. EASY. TO. MAKE! 
Below is a simple recipe for making a batch of your own mulled wine. But it's really more of a guideline. Mulled wine is highly conducive to tinkering, so make it your own.

MAKE IT YOUR OWN

- If you like a LOT of cinnamon, add a couple more sticks!
- Want to cut back on the booze? Substitute the Brandy or Port for a few glugs of apple cider or a couple tablespoons of sugar.
- Maybe you hate oranges! Instead, toss in a few sprigs of fresh rosemary or whole peppercorns for a savory vibe.

THE WINE
Choose a wine with a flavor profile that compliments your ingredients (warm baking spices, orange, etc.), like a Montepulciano or a dry Portuguese red.  Make sure it's affordable AND delicious.
Here are a few recommendations from Sip Better:
- Agriverde 'Piane di Maggio' Montepulciano d'Abruzzo
- Casa Santos Lima 'Joya' (Boxed wine!)
- Bodegas Finca la Estacada 'Hello World!' Cabernet Franc


MULLED WINE RECIPE
Serves 6-8
1 bottle of dry red wine
1 ½ cup Brandy or Port (roughly ½ bottle)
3 oranges, reserve one for garnish
½ teaspoon granulated allspice
½ teaspoon granulated nutmeg
12 whole cloves
1 or more cinnamon sticks 
- Peel 2 of the oranges and place the peels in a large saucepan.
- Add cloves, nutmeg, allspice, and cinnamon sticks to the pan.
- Bring the mixture to a gentle boil, then turn heat down to medium low. Simmer for 10 minutes.
- Strain solids from the mixture and return to the pan.
- Add port and heat mixture for a few more minutes over a low flame. Do not boil! You just want the liquid to be hot  enough to drink.
- Meanwhile, slice remaining orange into thin wheels for garnish.
- Remove pan from heat and ladle the mulled wine into mugs or tea cups. Garnish each by floating an orange wheel on  top of the liquid.
- Power move: Transfer the rest of the mulled wine to a crock pot set on low. This will keep it nice and toasty and ready for refills!
-- Emily Rentsch