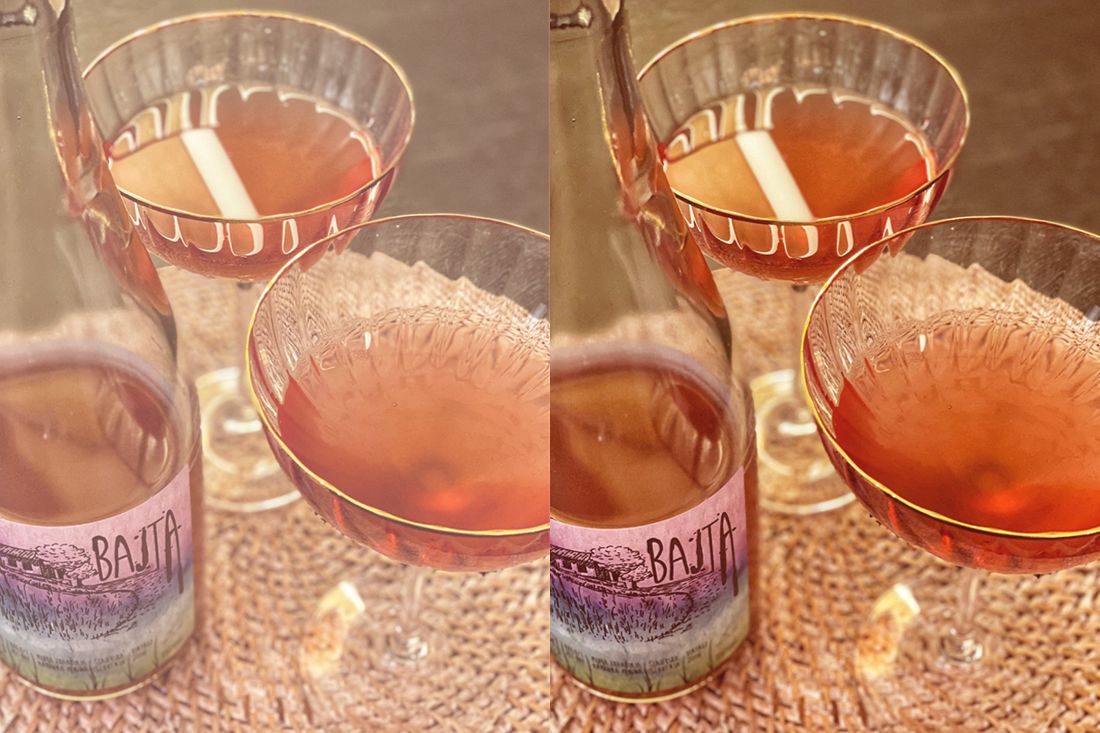 Photo: Leslee Miller
Have you heard about Pét-Nat? This cute little word seems straight from the mouths of millenials, doesn't it? Pét-nat, or pétillant naturel, is the French term for "naturally sparkling" wine. And here's the thing: pét-nat is NOT a frothy trend. In fact, it's an ancient type of wine, and its recent rise in popularity is more than well-deserved.
Pétillant naturel is a genre of sparkling wine that predates Champagne, if you can believe it. Its méthode ancestrale involves bottling an unfinished (or still-fermenting) wine and allowing it to finish fermenting inside of the bottle. Contrary to the Champagne method—which requires one fermentation in tanks and then a second fermentation in the bottle, with added sugars and yeast—the pét-nat way is wild and volatile. When making a pét-nat, the winemaker must trust the grapes' naturally-occurring yeasts and sugars to do their dance without interference or alteration. The result is fizzy, frenetic wine that is refreshing and surprising in its unpredictability.
If you're wondering where pét-nat wines fit into the sparkling wine spectrum, it's super simple: pét-nats are a little less bubbly than most other sparkling wines and often less expensive ($30 or less). Sometimes they're a little hazy (they are not always disgorged like Champagne), and you can spot them in a liquor store by looking for their shiny crown caps.
Bottom line? Approach these delightful wines as you would a sessionable beer—don't spend too much on them, don't think too hard about them, and guzzle them with abandon. Pét-nats are moments of bottled joy!
SHOP PÉT NATS AT SIP BETTER
Kobal "Bajita" Muscat Pétillant Naturel | Slovenia
One hundred percent dry, this savory, sour patch-like, juicy apricoted babe will have you reaching for another glass before you're finished with your first!
Kobal "Bajita" Blaufränkisch Pétillant Naturel Rosé| Slovenia
This pretty rosé is juicy, lively + full of rhubarb and strawberry fruit, layered by notes of fizzy cherry Pop Rocks + a savory dried herbal note. YUM!
Field Recordings "Blanc de Franc" | California
ALL of Andrew Jones' wines are absolutely delicious and clock in at some really kick ass prices. This little gem is no exception—loaded with fresh cherry, blackberry, juicy raspberry and spice!