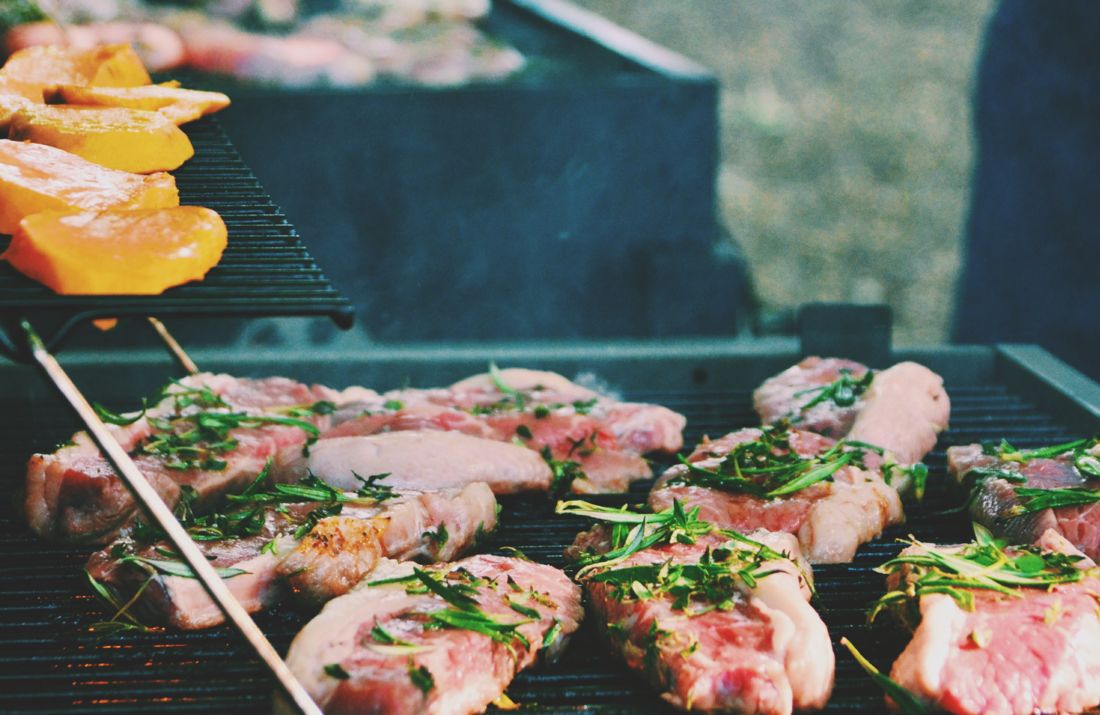 Photo: Jo Jo
Sure, you could have beer at your next barbecue. But why not play the wild card and pair your smokey outdoor eats with WINE?
Pairing wine to grilled meats and vegetables is a lot easier than you think. Just make sure neither the food nor the drink overpowers the other. So, if you've got a super savory marinated steak, you'll need a heartier wine--like a Cabernet or Zinfandel--to stand up to its big ole flavor. Similarly, try a lighter bodied wine that's full of fruit when enjoying the more delicate flavors of grilled zucchini or pork chops.
Pro tip: Try chilling light-bodied reds (Pinot Noir, Gamay, Frappato, lighter Nebbiolos) before serving them. They'll taste extra fresh and keep you cool while you man the grill.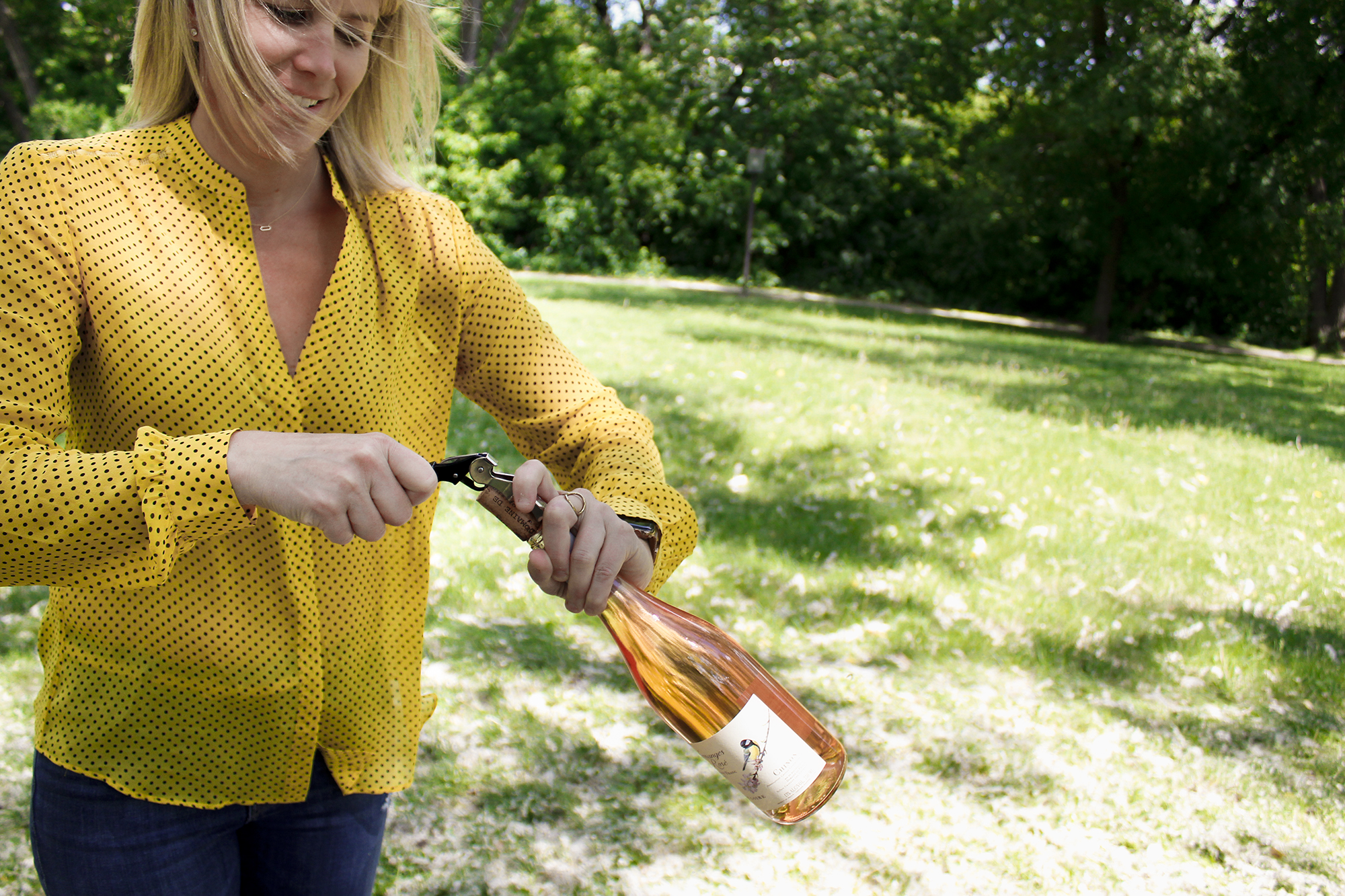 ​
Below are some of my favorite red wines to grill and chill with in the summertime, complete with some handy little pairing ideas:
1. Elk Cove 'Estate' Pinot Noir Rosé | Willamette Valley, Oregon
This sunset-colored rosé of Pinot Noir is all juicy, tart cherry and rose petals with a crispy, dry finish. A total go-to pink for summer! Slurp it alongside some grilled salmon or chicken, smokey mushrooms on the grill, or pork smothered in cherry compote.
2. Feudo di Santa Teresa Frappato | Sicily, Italy
This wine is a strawberry explosion! Delicious, light and bright is the name of the game here. This red wine is buoyant and fruity enough to pair with even the most delicate of grilled fishes and poultry. Or a caesar salad with charred romaine? Bomb!

3. San Cassiano 'Corte Guala' Valpolicella | Veneto, Italy
This wine screams red bright fruit with notes of soft violets and freshly picked garden herbs. The flavor only becomes softer and rounder the longer it's open. Pair this wine to all things red. Steak! Pasta with grilled zucchini and red sauce! And--holy smokes--pizza on the grill! 

4. Matteo Correggia Roero Nebbiolo | Piedmont, Italy *[Available to Sip Better club members only]*
Try this little beauty if you want to move beyond your beloved Pinot Noir. This Nebbiolo is light, bright, cherry flavored fruit with bits of zesty dried Italian herbs and long strands of juicy raspberry fruit. It shines next to a grilled pork and anything poultry. 

5. Rickshaw Cabernet | California *[Available to Sip Better club members only]*
This Cabernet is rich with flavors of plum, blackberry, espresso and cocoa. It's a hearty guy that you'll want to sip when you slice into that juicy steak. Or! Save it for dessert--this wine loves a chocolate sidekick.

Unlock wines #4 and #5, along with loads of other killer summertime reds, when you become a member of the Sip Better wine club! >>
​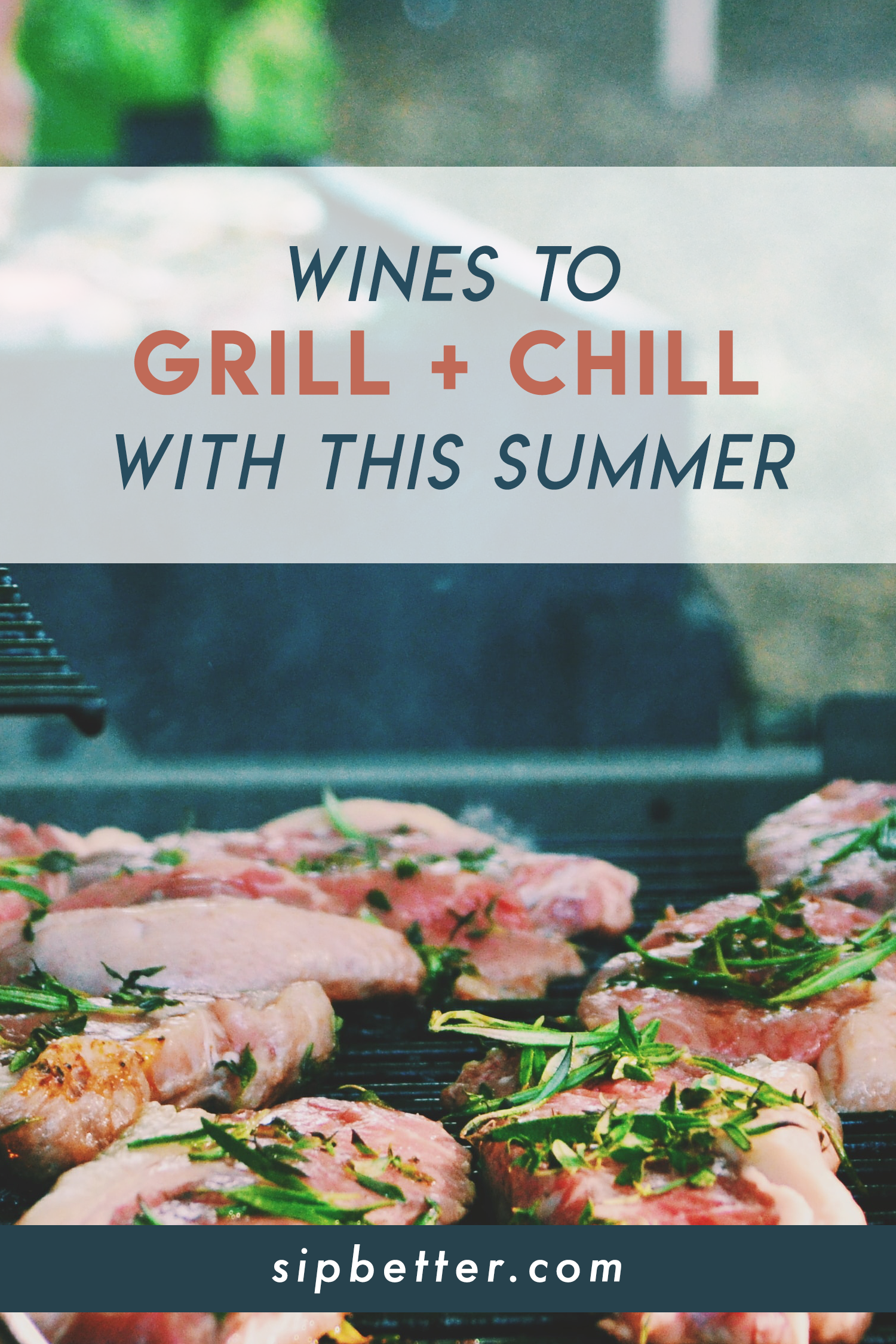 ​