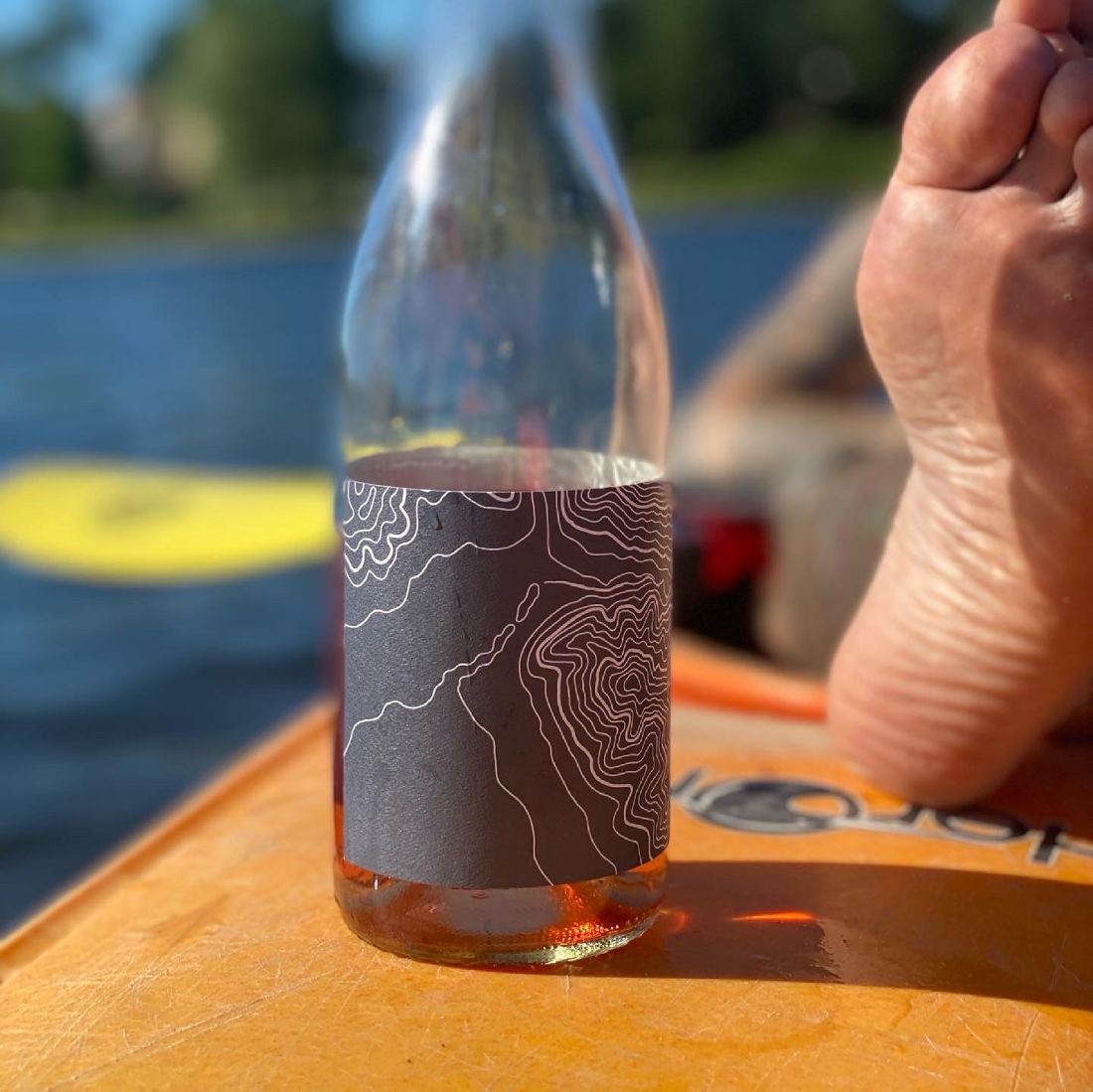 Photo: Amusée
Do these humid, 90-degree days (at least, that's what it like here in Minnesota) have you dreaming about a slippery, sweating glass of cold white wine? We're with you!
One of the many magical features of wine is that it can totally transform depending on its temperature. A cool wine often feels a little tighter, a little brisker and a little less opulent than a room temperature one. Putting a little chill on a wine can also highlight different notes in flavor that might suprise you!
Summer's heat is the perfect excuse to start experimenting with chilled wines, especially reds that you might normally relegate to colder months. There are loads of light-bodied red grapes out there that shine when served cool! So clear a little space in your fridge and start below, with our list of 6 wines to chill this summer.


6 WINES TO CHILL THIS SUMMER


LIOCO 'Indica' Rosé | Mendocino County, CA
This rosé of Carignan is the perfect full-flavored but high-acidity wine to gulp on the patio this summer. On the nose it smells totally tropical with notes of guava and watermelon rind, while the palate is refreshing with notes of pomelo, limestone, and strawberry parfait.
Zajc 'Cviček' | Slovenia
A crisp, light-bodied red with refreshing notes of berry and sour cherry and a big old streak of minerality that makes it great for pairing with just about any food (grilled sausage, sushi, lentils, etc.). Plus, it's a low-alcohol wine that comes in a liter bottle!
Domaine La Manarine 'Le Carignan' | France
In Leslee's own words, this Carignan is a supple wine that's "just a mouthful of juicy red fruit to the max"! Tempered by some quiet notes of pepper and spice, this is the kind of red you can drink all year round—chilled in summer, room temp in winter.
Kavaklidere 'Ancyra' Narince | Turkey
If you love Albariño, you'll adore Narince! This medium-bodied white seduces with its creamy notes of lemon curd, passionfruit, and peach, but still manages to be quite zippy, dry, and acidic. This is a dream wine for pairing with shellfish and light pastas! And pool parties. ;)
Weingut Niklas Schiava | Italy
For all your non-red wine drinking friends out there! This Schiava is a gorgeous transparent ruby red. Its notes of red berry fruit and roses are mixed with a fresh, minerally lightness that makes it easy to guzzle and very appealing to white and red drinkers alike.
Domaine de la Prébende Beaujolais | France
Try this Gamay if you're a Pinot lover looking for something new! Red florals, bright Bing cherry and violet dominate this wine, with just a hint of peppery personality. This is lovely light wine with earthy notes that pair well with all sorts of proteins (except big, rich cuts of red meat!).
—Emily Rentsch