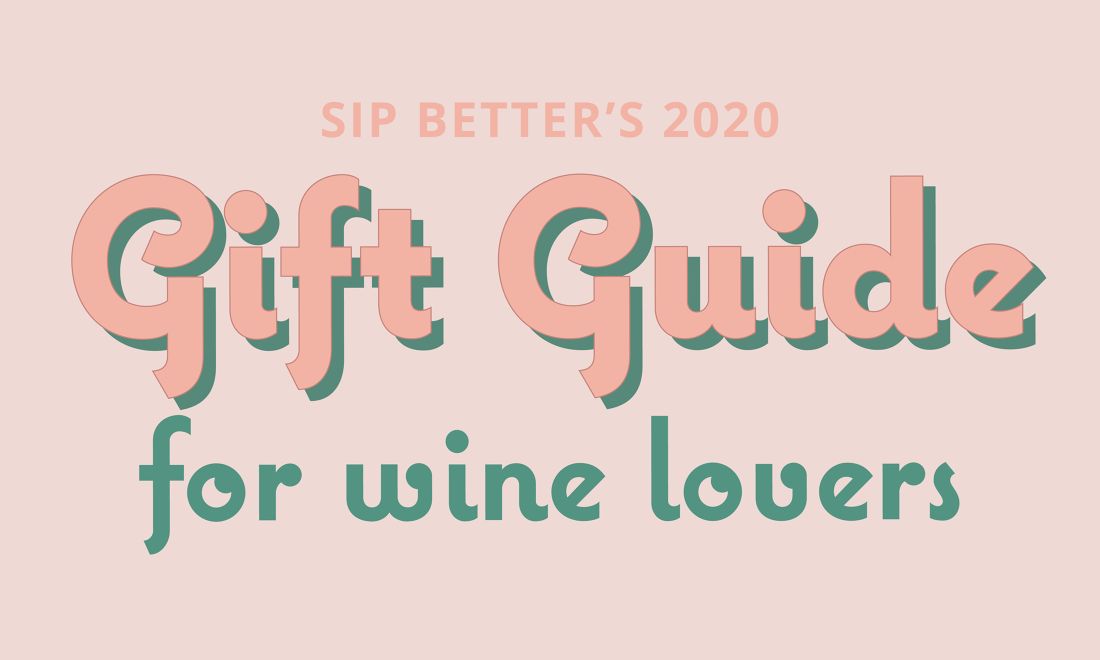 The holidays seem to start earlier each year. But right now—in 2020—we are all RUSHING to fill our hearts and homes with wintery cheer as soon as possible! So here we are, leaning into the best of what the world has to offer at the moment, with a lovely list of beautiful, nurturing, and delicious gift ideas for the wine(etc.) lovers in your life.
On this list we have tried to feature many local (to Minnesota) and small businesses that we love. We hope your plans for giving this year involve supporting the mom-and-pop shops around you. We could all use a little boost right now, right?
Please enjoy and Happy Holidays!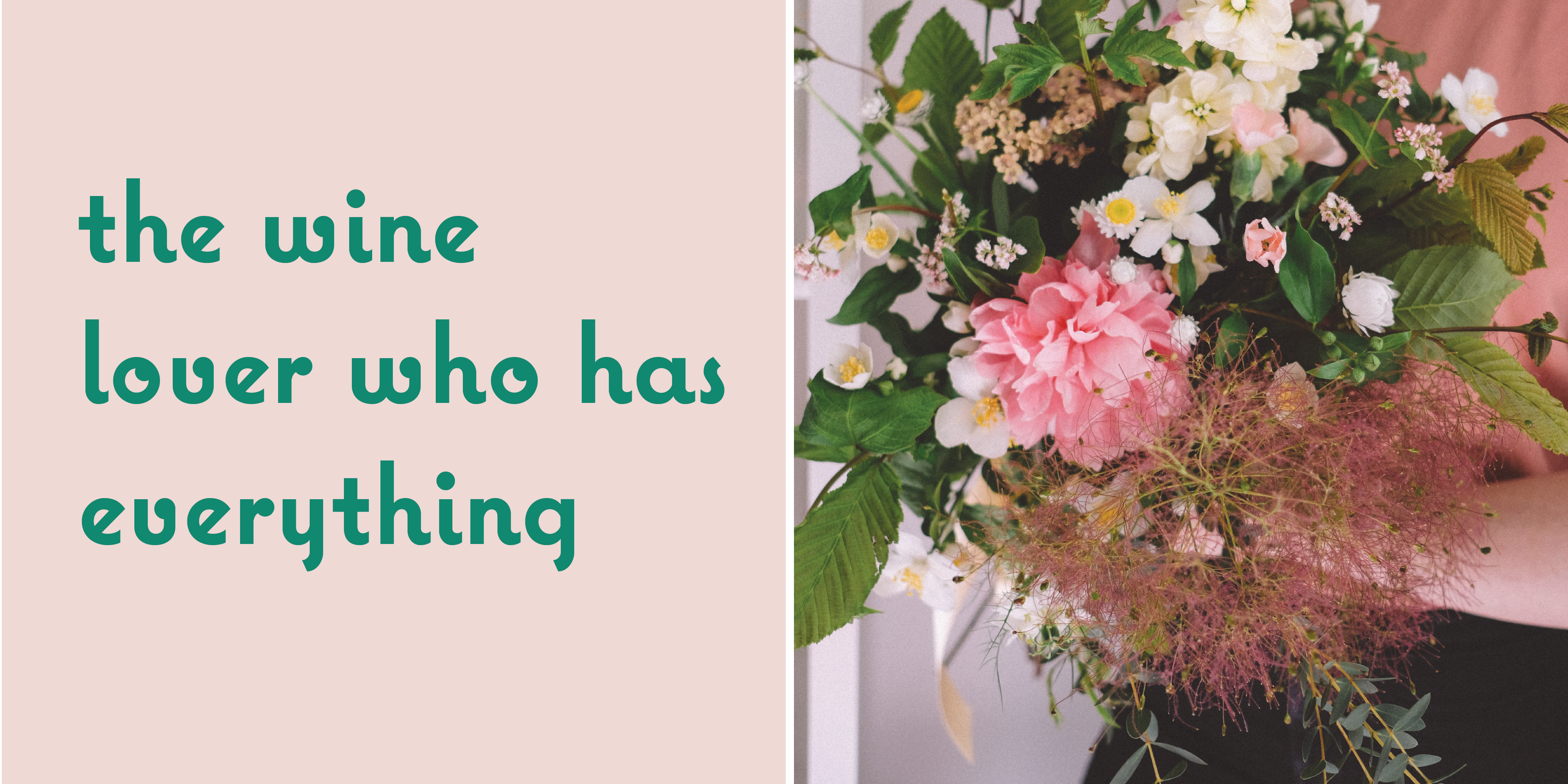 photo by Peter Bucks via Unsplash
FOR THE WINE LOVER WHO HAS EVERYTHING
Adobe de Guadalupe Kerubiel | $62
Gorgeous, velvety wine from Mexico. Yes, Mexico! This bottle of red drinks well now but could be easily cellared for a few years. Something to look forward to!
A monthly floral subscription from Apricot Floral | $75/month (Minneapolis residents only)
Genevieve Wilson creates whimsical floral arrangements from Minnesota blooms that are sure to brighten up your friend or family's home this winter. 
Travel guidance from Ready & Roam | Varies
If your giftee is an avid traveler, bank them a consultation with Ready & Roam! Katie and Regina will personally help them plan a future trip to pretty much anywhere (hello, wine country!).
"Champagne" baseball cap | $20.40
This crisp white cap is designed in the style of the Champion logo. Super sneaky! Super cute!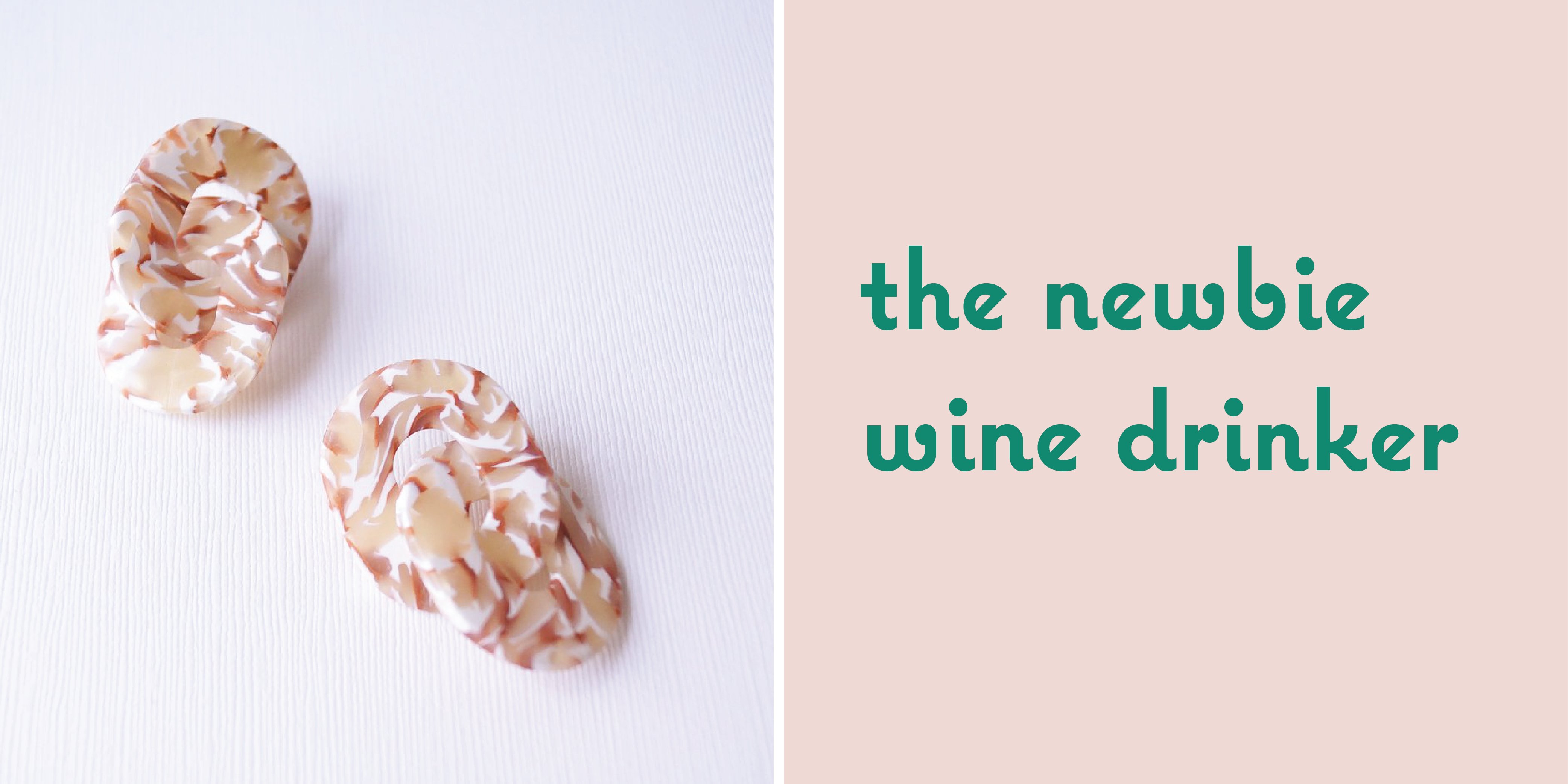 photo courtesy of Ellen House Jewelery
FOR THE NEWBIE WINE DRINKER
Sip Better Tasting Kit | $56.96+
If you've got a friend or relative who just doesn't know where to start, gift them one of our tasting kits! After all, curating wine is what we do. Plus, there is no obligation to join the club, just an obligation to enjoy!
* BUY ONE GET ONE: Use code "shopsmall" when purchasing a gift tasting kit and we'll send a FREE kit to another one of your wine loving friends! Full details and rules at the end of this post.
Cantina di Carpi e Sorbara 'Piazza Grande' Lambrusco | $11.99
This sparkling red is the perfect introductory wine. It's frothy and fun, full of red cherry and strawberry notes, and splits the difference between sugar and acid. And it's under $20! WIN.
Amber tortoise shell earrings from Ellen House Jewelry| $40
These blush-colored earrings are funky and totally chic all at once, great for all of those future wine happy hours. Made by a gal named Laura who runs the whole show herself!
A sleek new notebook from Design Loop | $10+
Perfect for all of those wine notes she'll soon be taking! Plus, SO cute.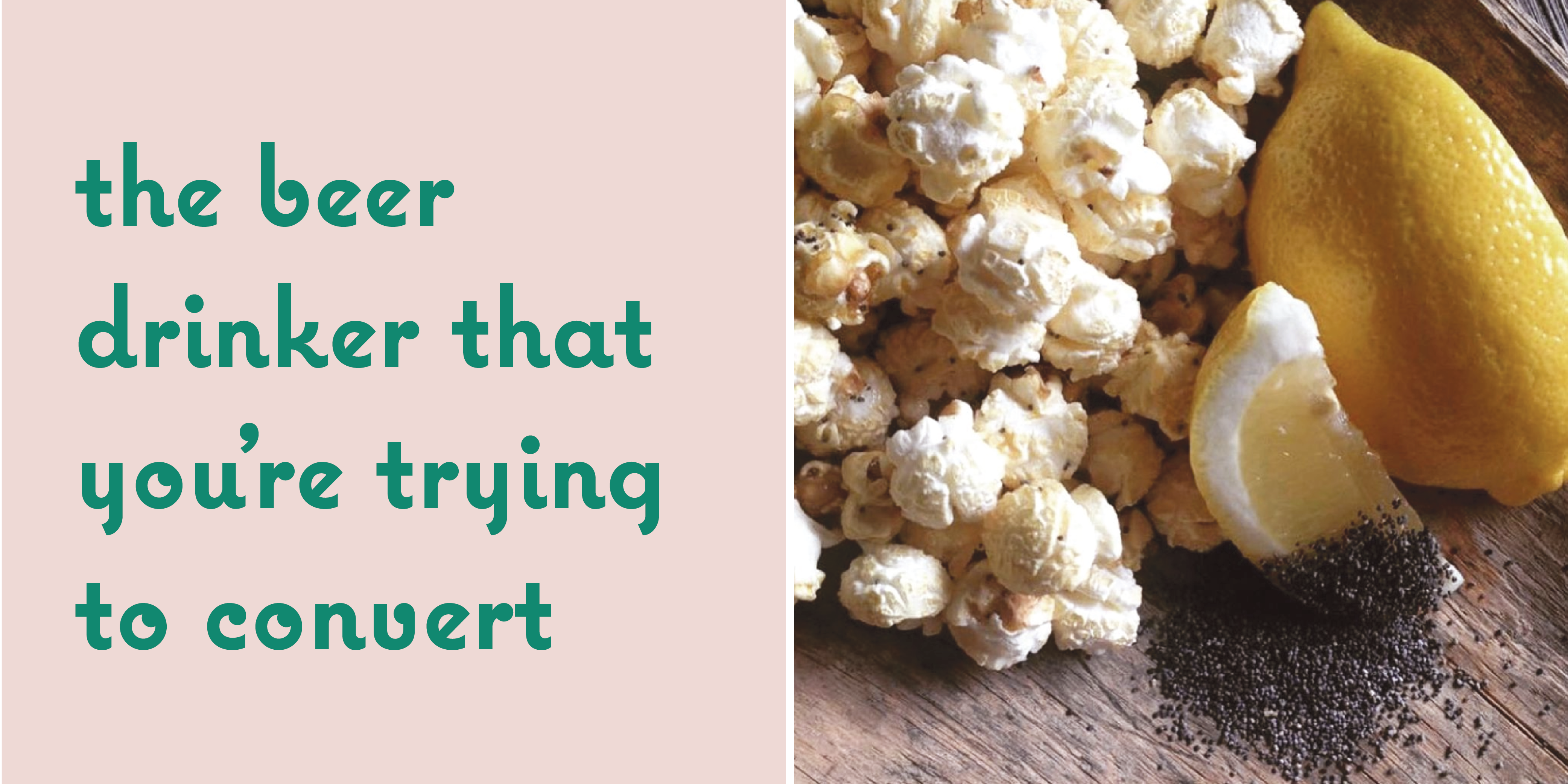 photo courtesy of Popped Artisan Popcorn
FOR THE BEER DRINKER (THAT YOU'RE TRYING TO CONVERT)
Alloy Wineworks Antipasto canned wine | $9.99/can
Wanna get your beer-drinking buddy to try a little wine? Stuff one of these in their stocking. The can will make them feel right at home!
Popped Artisan Popcorn, the Wine Collection| $37.95
This popcorn package makes for a great incentive to start drinking wine. Each of the four flavors is deliciously suprising (like Lemon Poppyseed!) and comes with wine pairings to go with it!
Kobal 'Bajta' Blaufränkisch Pétillant Naturel Rosé | $22.99
This Slovenian sparkler is almost like a sour beer! It's full of rhubarb and strawberry fruit, layered by notes of fizzy cherry pop rocks and a little something savory. This is definitely NOT your typical bottle of wine.
A framed beverage art print | $50+
Etsy seller Telegramme is sporting some striking vintage-looking prints of all the best beverages. Beer, wine, coffee! You're bound to find something your friend would love.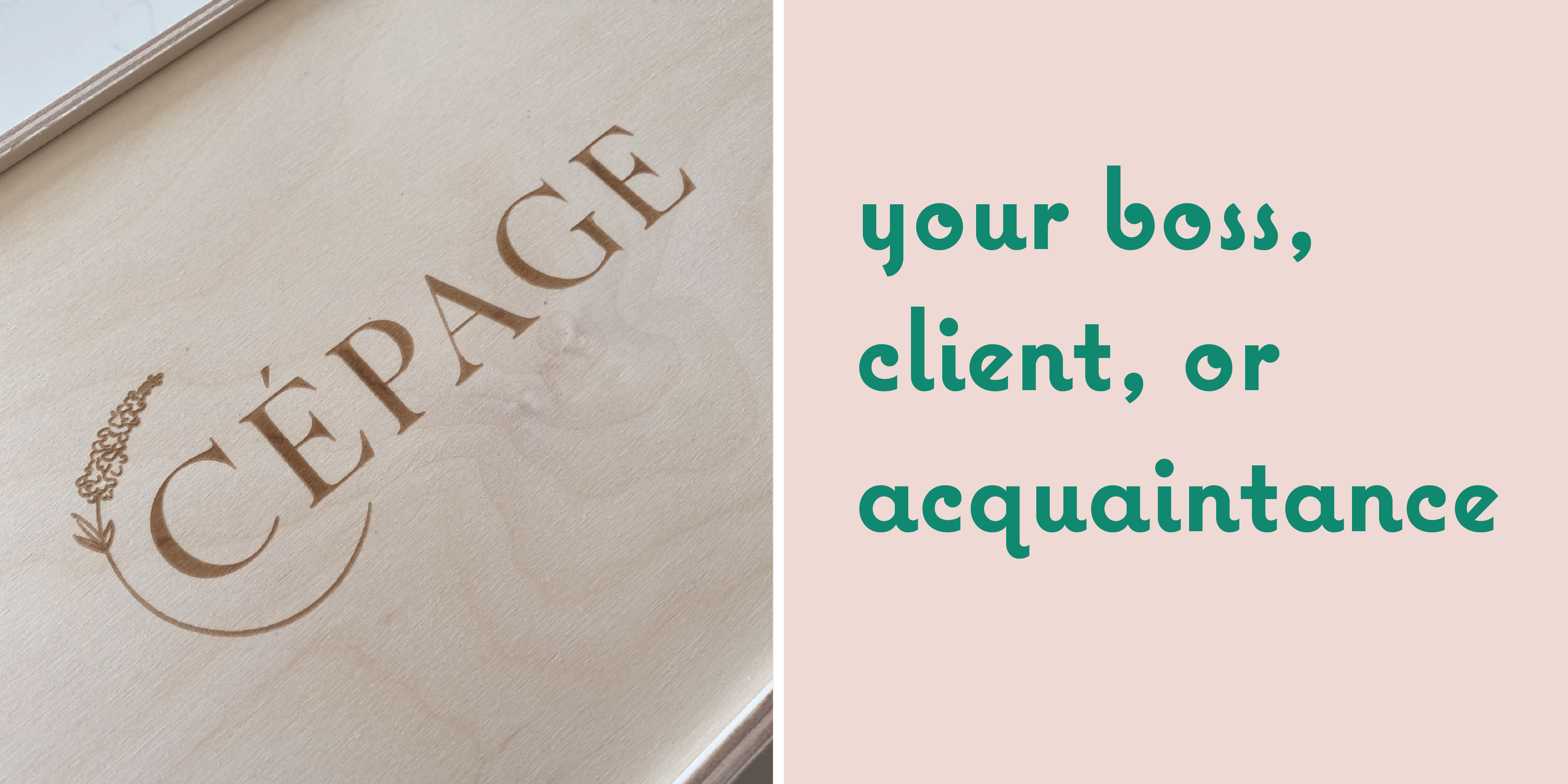 photo courtesy of Cépage
FOR YOUR BOSS, CLIENT, OR ACQUAINTANCE 
AR Lenoble 'Rosé Terroirs Chouilly – Bisseuil' | $63.99
A soft and supple sparkling wine that's a bit of a splurge. Perfect for your favorite client or super generous boss.
Cozy Carrier Solo from Goodee | $39
This sturdy and stain-resistant wool felt carrier perfectly fits a bottle of wine. Cozy, sleek, and picnic ready!
A candle from Na Nin | $20+
Our sommelier, Leslee, is obsessed with these candles! They are scattered around her house and add a cozy glow to any socializing or wine drinking situation.
A gift box from Cépage | $70+
Our sommelier, Leslee, just started a business curating thoughtful gift boxes for wine lovers. From addictive snacks to cheese board favorites, these gift collections are the perfect accompaniment to a good bottle of wine (or two). Plus—they arrive in gorgeous, re-giftable wood boxes!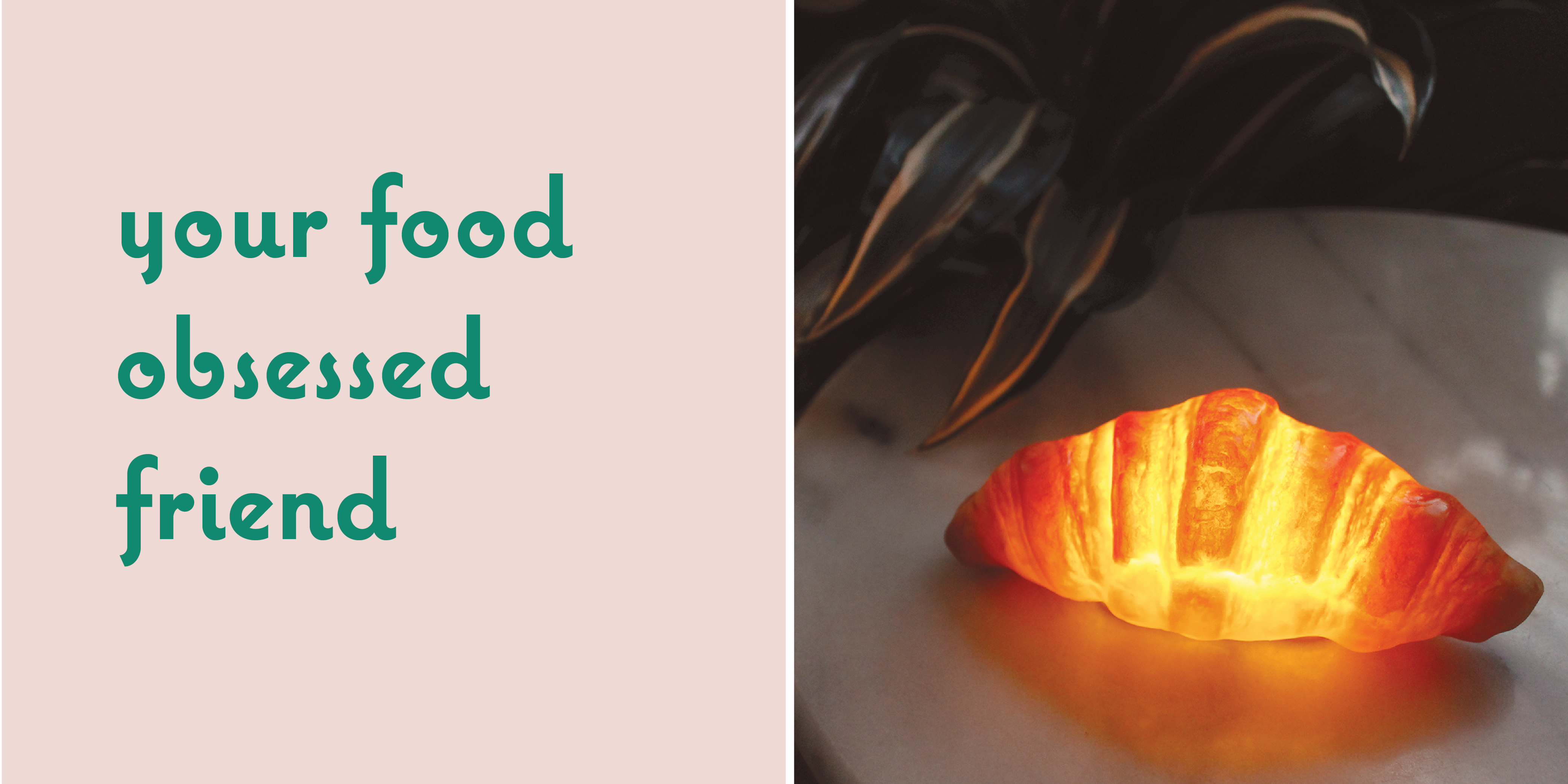 photo by Emily Rentsch
FOR YOUR FOOD OBSESSED FRIEND
Little Food Puzzles | $45 - $105
Now you can have your favorite snacks any time! In puzzle format, that is...
Bread lamp from Pampshade| $54+
Made from REAL BREAD! This Japanese artist makes amazing battery-powered lamps from actual croissants, baguettes, and more. You've got to see it to believe it.
Loosen Bros 'Dr. L' Sekt | $16.99
This dry and sparkling Riesling goes with literally ANYTHING. It's the perfect companion to whatever your friends or family wanta to eat!
A subscription to the Heavy Table or Meal Magazine | $5/month
These guys tell food stories from Minnesota and beyond. The Heavy Table specializes in email newsletters stuffed with restaurant news, recipes, and great photography. Meal Magazine is a bi-annual print magazine with loads of cool factor. Both are awesome!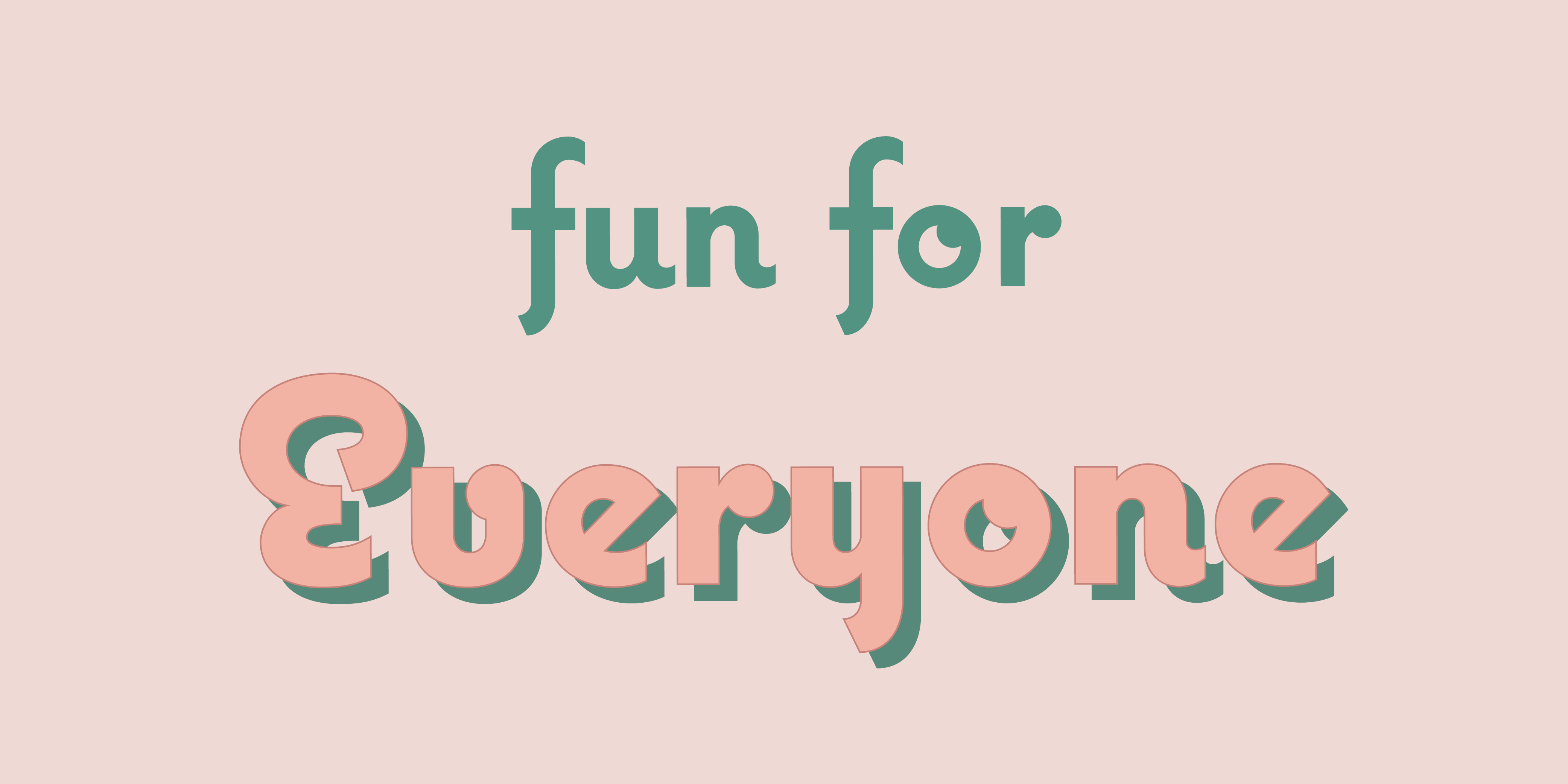 FUN FOR EVERYONE
Barely There Tattoo Pack | $12
Give a friend the chance to test drive some delicate tattoos without the commitment.
Cheeky key tags from Various Key Tags | $15
We especially like the one that says "This is just my face" by Cup of Jo.
A hand-painted map by Art by Aleisha | Varies
Aleisha paints sweet maps of many well-known cities and regions around the world. What a lovely way to commemorate a favorite memory or trip! *Order early! These maps take time to create!
PlantWave | $299
Did you know that plants make music?! This little device reads the electrical currents emanating from plants and converts them into soothing music. Sounds soooo relaxing.


Have a safe and relaxing holiday season, friends!
* BUY ONE GET ONE promotion guidelines and rules:
EXISTING SIP BETTER MEMBERS
1. Purchase a one-time tasting kit for a friend + enter promo code: shopsmall at purchase + we'll send a FREE tasting kit to another friend you know would love to receive this gift!
2. We will contact you afterwards via email for your recipient's contact information.

NEW TO THE CLUB?
1. Purchase a membership for yourself on our Get Started page.
2. Enter code: shopsmall at checkout + we'll send one free tasting kit to a friend that you know loves wine, too!
3. We will contact you afterwards via email for your gift recipient's contact information.
PROMOTION RULES:
1. You + your recipient must be 21yrs of age.
2. Wine can only be shipped to the following states: Alaska, California, Washington DC, Idaho, Illinois, Iowa, Louisiana, Minnesota, Missouri, Nebraska, Nevada, New Mexico, North Dakota, Wisconsin, Wyoming.
3. Signing up as a new member? You must agree to take 3 consecutive shipments in order to qualify for the free tasting gift to a friend.
4. Remember, someone 21yrs of age must be on site to sign for your wine when it arrives!
5. PROMO CODE valid only until 11:59pm CST, Tuesday, December 15th, 2020.