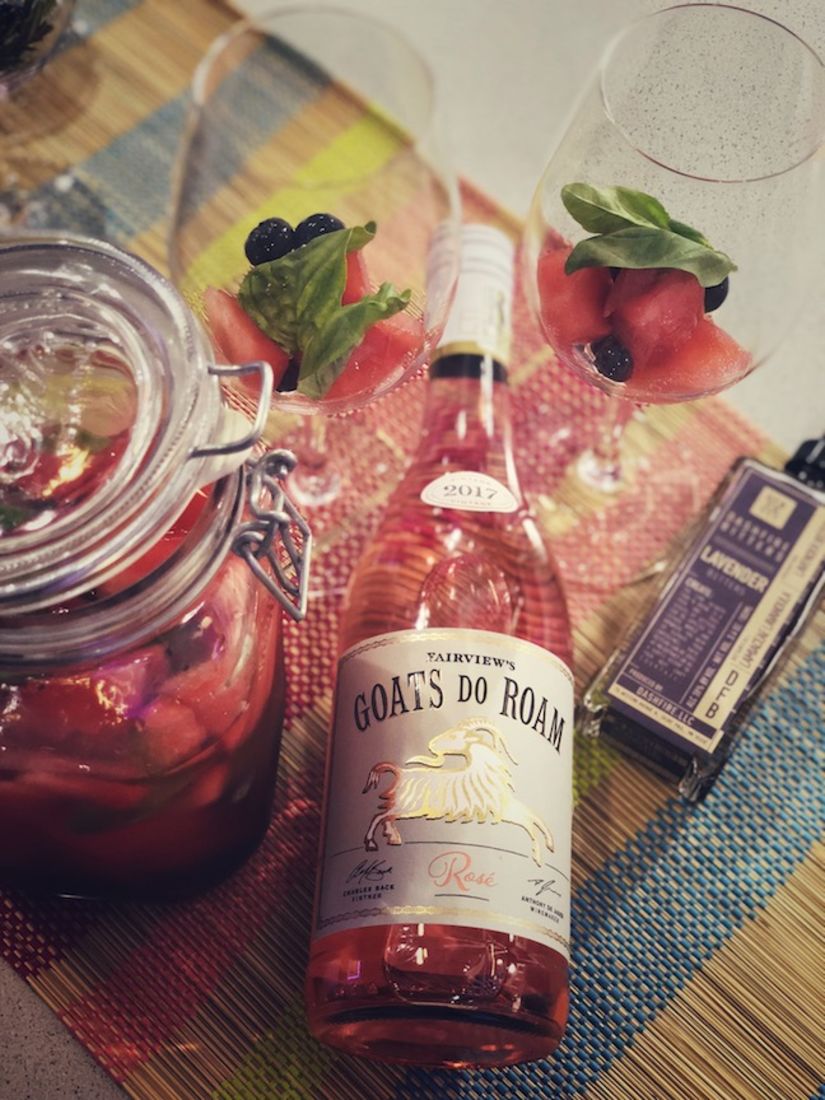 Photo: Amusée
Everyone needs a good Sangria and/or Spritzer recipe for the summer, am I right?
This week on Fox 9's The Jason Show, I show FIVE super spritzer/sangria simple recipes for making your summer that much more refreshing!  Easy on the budget and easy to make at home, making YOU look like a complete rock star at your next gathering.
Here's our Jason Show segment to get you started!
Spritzers
Ramona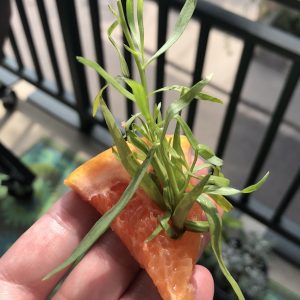 ruby grapefruit/wine spritzer from Italy!  You guys, I LOVE this canned spritzer so much.  It has seriously become one of my favorite things to drink this summer.  I love to spruce this baby up by running a sprig of tarragon through a grapefruit wedge before adding it to a glass.  Simply pour the canned spritzer over top for one tasty sipper!  Get the Ramona here at Sip Better -- you can thank me later!
Upgrade your Weekend Mimosa with this one!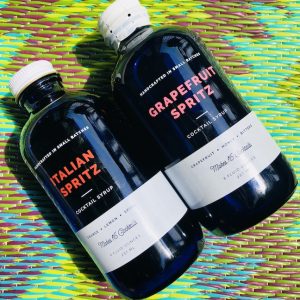 Grab your favorite bottle of Prosecco, slice a few orange wheels and get your hands on W & P's Italian Spritz Syrup. ​ This is seriously one of the best bubbly drinks you'll make this summer!  Add between a teaspoon + a tablespoon of the Italian spritz syrup to the base of your glass, add an orange wheel and top with Prosecco.  Say hello to the weekend!
Sangrias


If you've heard me talk about sangrias before, you know I always say 'get to know the wine you're with' first. Meaning, get to know the base notes of the bottle of wine you're using, before taking off on your sangria adventure.  I'm always so frustrated by that recipe that states 'add white wine' or 'add red wine'.  Every grape, red or white, displays a wide attribute of flavors.  If I'm adding a white, then I should know if I'm adding citric flavors to my concoction when I use a Sauvignon Blanc or fuller, richer flavors like apples and almonds if I'm using a grape like Chardonnay.  The same is said for reds:  light, bright, cherry flavors from a grape like Pinot Noir or blackberry, chocolatey bold flavors from a grape like Cabernet.  In the end, yes...I'm giving you some homework before building your sangria.  But, it's the good kind of homework, it's WINE homework!
Last note on this:  if you smell or taste an ingredient in the base wine, add that EXACT same element to your sangria.  Taste grapefruit, add grapefruit.  Taste clove, add a couple of cloves to your jar.  Taste black pepper, add peppercorns to your base sangria.  Boom, a perfect sangria!
Tip for 'INSTAGRAM-ABLE' sangrias:  Let your mixture sit overnight for the most infusion of flavor.  If you're using things like fresh herbs or soft berries, I like to pull those pieces out just before serving and add all new fresh ingredients.  It makes for a much prettier sangria.  You'll have all the infusion of the flavors as they macerated with your drink overnight, but the look of a fresher, prettier drink the next day!
Here's how I built a few like flavored ingredients with a few like flavored wines.
Spa Sangria

Your base is 1 bottle of Vinho Verde from Portugal - fresh with notes of salt, lime and citrus.  I'm also a fan of using this wine from our Sip Better collection: Ameztoi.  It's kind of like drinking a low alcohol'd lime-aid!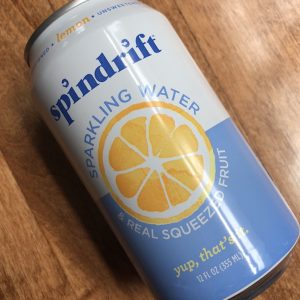 ​I then added one thinly sliced small cucumber, a couple of handfuls of fresh mint, one can of  Spindrift's Lemon sparkling water (Tip: adding sparkling waters to your sangrias - flavored or unflavored - are a great way to add 'hydration' to your alcoholic summer cocktail -- like giving your sangria a 'healthy' boost!), and I added a bit of homemade mint simple syrup to taste.  (You can get Spindrift now at Target!)
How to make mint simple syrup:  Bring 1c. of sugar + 1c. of water to a boil.  Remove from heat after water comes to a boil and let sugar dissolve.  Add whatever ingredient you'd like to infuse your syrup with.  In this case, I let a handful of mint sit with my simple syrup overnight.  In the morning, I simply strained the mint from the syrup and put the simple syrup in a small container for storing.  Simple syrup will last about a month in your fridge.  Use it for not only this sangria recipe (to taste), but it's great for mojitos, ice teas, punches, etc.  You can simply infuse whatever flavor you'd like into your simple syrup - go ahead, get crazy!  I do alot with basil, rosemary, tarragon, lemons, cherries, strawberries, etc.  Just make sure to strain your simple syrup well before packaging up for the fridge, if you want to keep it for the month.  Great little additions to your non-alcoholic + alcoholic cocktails!
Rosé Sangria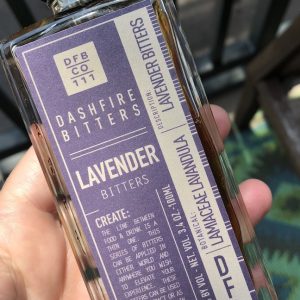 Again, get to know the base of your rosé before heading into this recipe.  For example, using a Shiraz based rosé?  You might want to go with some heavier, richer fruit like black cherries or blackberries to snuggle up to the flavors of the wine.  I used Fairview's 'Goats do Roam' Rosé from South Africa - which is a base of Grenache, Gamay + Cinsault.  The wine itself is a bit gentler, so I used blueberries and watermelon as my base fruit.  I also added a couple of handfuls of basil to this one to lift some lighter flavors from the mix.  In addition, I used a few tinchers of Lavender Bitters from one of Minnesota's local bitters companies, Dashfire Bitters.  The lavender was a fun addition, as it added a ton of depth and flavor overall to my sangria.
Tip:  I use a good deal of bitters to my sangrias.  From cherry, to orange, spice, black pepper and other spices - I use the bitters as a way to add layer and depth to most of my sangrias.
​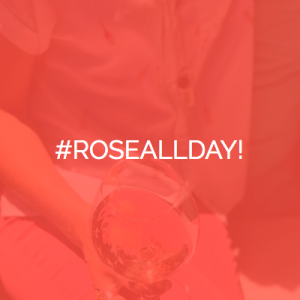 Tip #2:  Look for a slew of BASE rosés from around the globe to work into your next sangria recipe (psst, there are tasting notes associated with these, so you know what to look for)?  Head to Sip Better's #roseallday SHOP section for a whopping 24 options!
Bold + Spicy Sangria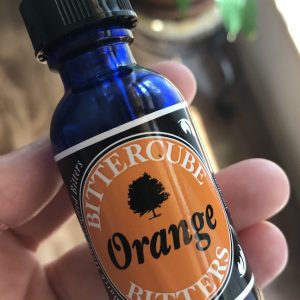 Here's why you don't just add 'red wine' to your sangria base!  One, there are a number of grapes associated with the Bedrock 'Shebang' from California I used for the base of this last sangria.  Most importantly, the grapes are fairly big.  We're talking Zinfandel, Petite Sirah + more -- so think bold and juicy!  Lighter fruits would get swept up in a base wine like this one.  So I chose to use blackberries, 1/8 c. of black peppercorns, about 5 sprigs of rosemary.  Keep in mind, herbs like rosemary are strong.  Therefore, if you want to pull that rosemary early to impart just a 'touch' of flavor, that's your prerogative.  Last secret element?  Yep, more bitters!  I used just a touch of Bittercube's Orange Bitters to enhance a velvety richness from the fruit in the wine.  Super fun!
There you have it, peeps!

All kinds of fun for your next gathering.  From Spritzers to Sangrias, there a zillion ways to enjoy some of your favorite grape based bevis in summertime form.  These are just a few of my own ideas.  Use these as a way to get your creative 'juices' flowing, then it's time for you to start experimenting on your own!