Meet Leslee
Leslee Miller is a dually certified sommelier through the International Sommelier Guild and the Court of Master Sommeliers. She is the sole owner of wine consulting firm, Amusée, based in Minneapolis, Minnesota. As the daughter of a Wisconsin restaurateur and a veteran of hospitality management, Leslee's energy and passion for the industry is contagious.
She is the former director of one of Oregon's most prestigious Pinot Noir houses, Archery Summit of the Willamette Valley. Leslee also served as a member of the board of directors for Archery Summit's sister property, Pine Ridge Winery of Napa, California for a number of years before returning to her Midwestern roots in 2004 to start her consulting company.
With her love for traditionalist views and an eye toward the most current trends, Leslee's focus in the wine industry has always been: education, community, farming, wine-growing families and experience. Currently, her work takes many forms: consulting and staff training in restaurants and retail stores, spokesperson for ALDI markets, private event planning, personal wine buying, cooking classes, and more!
But one of Leslee's primary goals is to educate wine lovers of all levels by giving them unique and radically fun insight into the everyday, international, value-driven market of wine. Her greatest accomplishment has always been to make wine accessible. To just about anyone! Armed with knowledge and enthusiasm, Leslee gives each new setting that spark, that levity, that eye-opening moment that makes wherever — and whatever — you're drinking fun.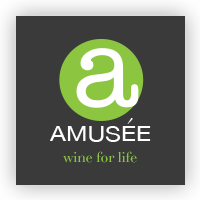 Check out Leslee's Amusée wine education & event services

amuseewine.com